Aloha! Our guest blogger for today is someone many of you know already.  It's Chris Norberg of @Maui who is also the administrator of the famous Maui Information Guide website.  Let's see what his suggestions of 10 things to do on Maui are:
1. Chill at the Beach – We love to find an uncrowded beach, bring our chairs and umbrellas, sit in the sun and swim.  Depending on the location, we'll bring our snorkel gear and do some exploring.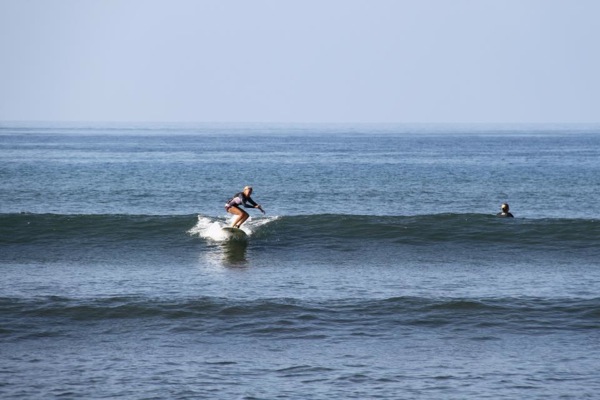 2. Go Surfing – This can mean many things.  If the waves are tiny, we'll break out the longboards and make a day of it.  If the waves have size, and are clean, we'll bust out the shortboards and find the least crowded spot to surf.  I'm happier in slop surf with a few friends than in perfect surf with everyone out.  I'm one of those guys that needs a high wave count to feel satisfied with a surf session.
3. Explore Maui on a Hike – I've never been disappointed with a hike (except for 1 that I almost died on, which would make for a good blog post on its own.)  Exploring a safe area (safe means an area free of flash flooding and not on private property) can be the best thing you'll do on Maui.  Maui is home to so many different kinds of natural wonders, it's a shame to not enjoy them.
4. Snorkel with Turtles – There's something about snorkeling around sea turtles that never gets old.  Maui has so many spots that are great for snorkeling from the shore.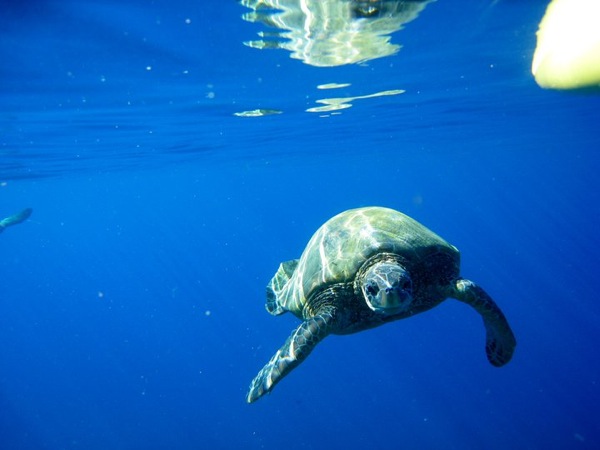 5.  Whale Watching – This should be #1, but this list isn't prioritized, and it's seasonal so…  Watching our humpbacks displaying incredible surface behavior is one of the most spectacular things in the world.
6. Eating Out – There are a heck of a lot of great restaurants on Maui (and some crap ones too.)  We love exploring new spots and trying new things.
7.  Eating In – Using local produce and fresh Maui ingredients to make new concoctions is one of the best things we do.  More times than not we succeed in making new dishes that are delicious.  And even the bad meals are decent.
8.  Scuba Diving – Admittedly, we don't do it enough, but we love to dive!  There's a certain exhilaration that can only be obtained when scuba diving a new spot.  Maui is plush with great dive sites, many of which we've yet to conquer.
9. Shopping Boutiques – OK, this is not coming from me but instead from my wife.  She loves finding fun things to buy at the various shops in Makawao, Paia, and the malls.  I enjoy it only if I have shade, a place to sit, and preferably a beer in me.
10.  Sunset with friends – Going to the beach or beach park with friends to watch sunset is our most often experienced thing to do on Maui.  This activity is something of an anomaly to mainlanders, but they quickly get the gist.  Nothing beats a beautiful sunset with good friends.
You may have noticed that most of the activities on my list are free or cheap.  Living on Maui can be very expensive, but there are plenty of great things to do that don't cost much.  If you're interested in more inexpensive activities, we've put together a fun infographic called Free Maui Activities.