UPDATED November 19, 2011 As promised (although delayed) here's the update for this Maui Thanksgiving Round-up. Some more restaurants to choose from:
Sheraton Maui Resort & Spa is holding a Thanksgiving Island Harvest on Thursday, November 24,2011 3:00pm – 8:00pm $52 per adult & $25 per child (age 6-12) plus tax & gratuity. For reservations, 808.921.4600
Westin Kaanapili Ocean Resort with Pre Fixe or Buffet – A gourmet sit-down, four-course Thanksgiving Dinner or an amazing epicurean buffet? Either way, Westin Kaanapali resort villas is prepared to host you. The Ocean Pool Bar and Grill's menu is tantalizing, and their buffet features seafood, cheese and fruits, carving stations, salads, hot selections and desserts. They will be serving their Thanksgiving Day Buffet from 3 to 8pm. The price is $48 per adult and $24 per child, age 4 to 12.
 Marriott Vacation Club will have a Thanksgiving Day Dinner Buffet at Longboards Ka'anapali Restaurant on November 24, 2011 4:00 p.m. – 9:00 p.m. *$45.00 for adults,*$22.50 for children 6 -12 Keiki (children) 5 and under are free Credit card required for reservation. Cancellations within 24 hours of reservations will be charged $45.00. *Discounts, coupons and special rates not available. *Prices are inclusive of tax. Call 808-667-1200 or press ext.51 from your villa or suite. 18% gratuity added to parties of 6 or more.
 Pacific Whale Foundation will host a  Thanksgiving dinner at sea. The dinner cruise provides visitors and residents a way to spend the holiday in a unique Maui style. The two-hour cruise will depart from historic Lahaina Harbor at 5:30 p.m. on Thanksgiving day. Guests will enjoy all of the traditional Thanksgiving fixings, as well as cocktails, a beautiful sunset, live entertainment, and the opportunity to watch for humpback whales returning to Maui waters. The cruise will take place aboard the ultra-smooth, eco-friendly catamaran Ocean Discovery. The price for adults is $84.95, children (ages 3-12) is $49.95, and children ages 2 and under go free with a paying adult. Guests can save 10% by booking online, and Pacific Whale Foundation members save 20% on their ticket price, whether booked online or by phone. For reservations, please call Pacific Whale Foundation at (808) 249-8811 or visit www.pacificwhale.org and click on "Eco Tours" and "Holiday Cruises".
 Duke's Beach House will be offering a traditional Thanksgiving dinner for $33.95 offered from 4pm, as well as our regular a la carte menu. Keiki Thanksgiving Menu for $14.95.
Five Palms Beach Grill will have a spectacular three course Traditional Turkey Dinner or a selection from our limited ala carte dinner menu. Three course Menu is $36.95
Gannon's Restaurant will be offering our Al La Carte Dinner Menu as well as a Traditional Turkey Dinner Buffet for $38.00.
Joe's Bar & Grill wll also have a Thanksgiving Feast|Baby Green Salad, Traditional Turkey Dinner Homemade Pumpkin Pie. $36.00, Open at 5:00. Regular menu also available
Tiki Terrace (Ka'anapali Beach Hotel) Bountiful Buffet 60 + items Rotisserie Roasted Turkey fixins, Prime Rib, Seafood, Salad, n Dessert bars. children $20 Adults Lunch $39.95 Dinner $46.95 Evening Hula n Music.
Wolfgang Puck's Spago in the Four Seasons Resort Maui (FKA Spago – Maui) A Complete Thanksgiving Plate featuring Organic free range turkey and all the trimmings will be available in addition to our regular menu for just $48.00 per person.
Maui Tropical Plantation in Waikapu   is having a Thanksgiving Brunch $32 per person, $20 for Seniors and $12 for Keiki (7-13 yrs old).  November 24 – 11Am to 4PM.
King Kamehameha Golf Club presents a Thanksgving Buffet 10:00Am and last seating will be at 1:30pm.  $36 per person, 12 and under is $18, 5 and under complimentary.
At Buzz Wharf, you can dine in or take out – call 244-5426.
Let me know if you hear of anything else or if you want to be added in.  Aloha!
********
PREVIOUS POST DATED November 6, 2011: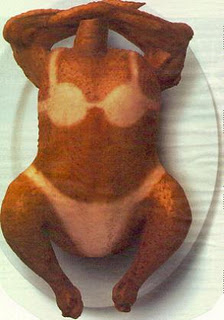 Thanksgiving is just around the corner.   I still do not know what we're doing this year, do you?
I am thinking… maybe we should just try something different this year. Instead of  hosting  a Thanksgiving dinner,  maybe we should go to a buffet or a special dinner in a restaurant.  And so the other day I tweeted and asked who among the restaurants and resorts on Maui are doing a Thanksgiving special, and I received some replies from my favorite hotels and restaurants.
If you are visiting on Maui during Thanksgiving and wondering where to eat, I recommend the following. Check out the links for menu and reservation details.
Four Season Resort  is preparing an amazing Thanksgiving at Dou
Grand Wailea Resort is doing a  Grand Thanksgiving Luau at Honua'ula.
Ruth's Chris Steak House  is having "The Harvest" – a Traditional Thanksgiving Dinner in both their Lahaina and Wailea.
The Westin Maui Resort and Spa has two options for you in their resort:  Ono Bar and Grill and the Tropica Restaurant & Bar are both celebrating Thanksgiving with a special dinner.
I will be updating this post and will be adding to the list so check back in a week or so.  However, I think the choices above are plenty, so if I were you, I'd already make a reservation so you won't have to think about it.
Now all I have to do is to convince my husband that we just go out on a Thanksgiving dinner so I won't have to cook.  Wish me luck! 🙂
And oh,  that "turkey in a bikini" photo above, that is just to make you smile. I don't think any of the restaurants listed above would be presenting their turkey that way.  In case you want to know how to make that turkey in a bikini for thanksgiving (I call it the Maui Thanksgiving Turkey), click the following link:  the sexy turkey recipe.