How was your Christmas Day?  Ours was good. It was good in a different way (good but miss being together with our family). I thought it would be nice to wrap it up in a "Thankful for Christmas" post while I recall our week of Christmas.  Here are some of the things I am thankful for in a very random order:
1. Da Beach and living on Maui.  We spent our Christmas afternoon hanging out at the Keawakapu Beach in Kihei.  There were so many people there.  I initially said it was crowded, but not really.  Just more people than what we used to seeing it.  But it's all good.  Everyone is enjoying the warn sunshine and the light breeze.  It was a gorgeous day to be on the beach. (The photo above is not Keawakapu Beach – That's at the beach in front of Kea Lani Fairmont hotel. I took that photo on Christmas Eve -Santa is under that bif white tent on the right)
2. Facetime on IPhone4.  I used Facetime on Iphone4 for the very first time this Christmas and I was stoked! It was great to be able to talk and see my family in the Philippines using this technology.  It's so easy to use, I am sure I'd be using it more this year.
3. Christmas Cards and Holiday Cards from friends.  We received many Christmas Cards and Holiday Cards (I truly respect and love my friends who celebrate the holidays with us even though they don't believe in Christmas, thus they send holiday cards)  and letters from family and friends and I appreciate them a lot.  It takes time and effort and money to send these cards so I know we are special to everyone who sent us, and we  love them/you so and think they/you are special too.  Our family didn't send out a Christmas card this year but I am hoping to be able to send a "Happy New Year" card out.  I am praying I won't procrastinate on this.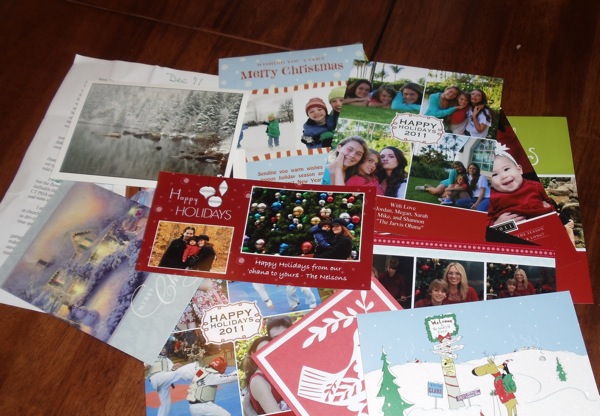 4.  Joyce Spencer and the Christmas Vest.   On Tuesday before Christmas my daughter had a Christmas Party at her Junior High group at church.  In the invitation to that party they were asked to wear a Christmas sweater to the party.  We didn't have any at home. At a last minute attempt to find one, I posted on Facebook that my daughter needs to borrow a Christmas sweater and Joyce responded.  She did not only lend us, she even delivered it at home and picked it us from home when she's done.  Joyce is my former boss at Spencer Homes.  She is one of the most kind and thoughtful person I know on earth. BTW, my daughter won a price for wearing the beautiful Christmas vest.
5. Internet Greetings of family and friends.  Just like appreciating the holiday cards we received, I also appreciated all the greetings and merry wishes left on Facebook, Twitter, Instagram and E-mail.  Others would say it's not too personal to do that, but as far as I am concern, it is very personal.  I "live" in the internet as my husband sometimes teases me. And so greetings sent via internest is as special to me as a personal visit or a phone call.
6. Gifts.  We didn't give and get a lot of gifts this year.  I blamed it on the economy.  "Our spirit is willing, but the wallet is weak" so to speak.   We managed to buy a few inexpensive gifts to our kids and they rallied.  They were appreciative of what we got them even  though they didn't get the big gifts they were hoping for (like Iphone or IPod). We appreciate the gifts of baked goodies,  fudge candies, flowers and all other food sent our way. Yum! I got fuzzy slippers from my hubby. I love fuzzy slippers, I really do.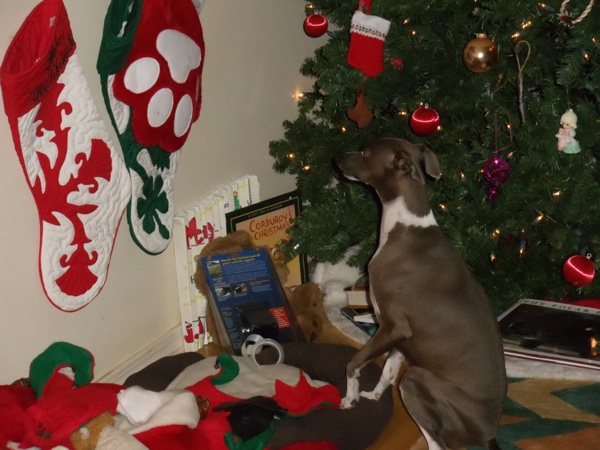 7. Christmas Slumber Party with the girls. On the 23rd of Dec, my daughter invited 7 of her friends for a Christmas sleep over in our house.  So thankful for these girls.  Loved hearing their laughter – joy abounds! They baked Christmas cupcakes, they danced, the watched movies, they talked and talked and talked. I don't think they got enough sleep at all.
8. The Keplers – On December 17th, our family had a Christmas celebration with our friends, the Keplers,  and we had a wonderful time together.  We played games, we ate ono food, we relaxed together at home.  Just a low key Christmas party, and I like it that way.  Thankful that we were able to spend time with them. Love how our kids/family are growing together.
9. Christmas Eve Service at Hope Chapel – It was nice to be able to remember and celebrate the birth of Jesus on the church service at Hope. Onh I know, it's not really his exact birthdate – but to me it doesn't matter. I am just happy there is a time we can honor him and remember that he came down on earth for us.  There are so many beautful part of the service: the hiphop that Jr. High performed (my daughter included), Brett Moore's song (he's my son's base teacher and we love him so), the Hula (always beautiful) Ben's teaching (good reminder) and the pupus after the service.
10. Work.  Most people are off from work today, the day after Christmas.  Many would be going to the shopping centers as the "Day After Christmas Sale" abounds.  As for me, I am going to work.  But it's ok. I am thankful I have a job when so many are still searching for it.  I am thankful that I have a wonderful boss and officemates to work with.  Not all people have that blessings, but I do. (UPDATE:  We don't have work today!  It's a holiday!  Our office manager, Nomi, confirmed we're closed today  🙂 Doh, I missed her IM earlier so I came yo work and she e-mailed me and told be there's no work – LOL!)
Now that you've heard about my Christmas, I am hoping to hear about yours too. Leave a comment below or shoot me an FB post or e-mail.  Would love to hear from you 🙂