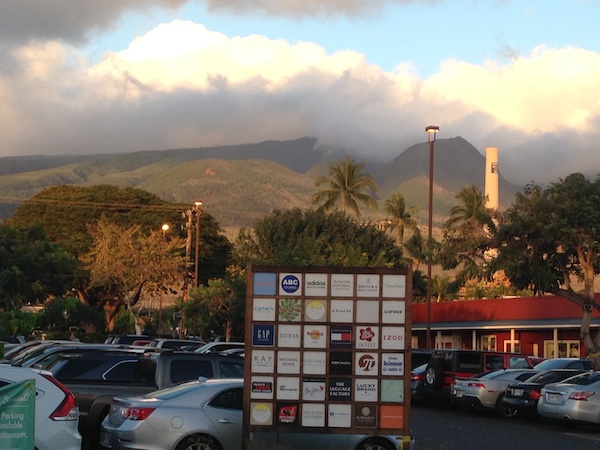 We had a fun tweet-up at The Outlets of Maui in Lahaina yesterday.  I have to be honest, I am a "South Maui" girl and so I don't often make it to the West side of Maui.  As many locals would say "it's such a long drive".  Yep, we locals on the South Side  think Westside is so far away when it is actually not that far.  We're just spoiled here on Maui 🙂 Anyway, far or not, when I got a message from @Melissa808 saying that she and @Parkrat are coming to Maui and are hosting a tweet-up, I told them I would be going.  Both @Melissa808 and @Parkrat are longtime friends in social media (way back when Twitter was just starting in Hawaii).  Funny thing is that in all these years that we've been "friends" online, I still haven't met @Parkrat live IRL (until yesterday).  Here's what Melissa posted on her FB Page about us:
As expected, it was fun meeting Russ.  I just wish I had the presence of mind to clobber @Parkrat while he was here, because I think that's how ladies express their love and appreciation of @Parkrat -LOL!. @RachelWatroba did the honor of doing it. Yep, best shot of the night!
The food served at Pi Artisan Pizzaria was so yummy. Ohh I love hot stuff and this pizza with jalopenos  is the bomb! Yum yum yum!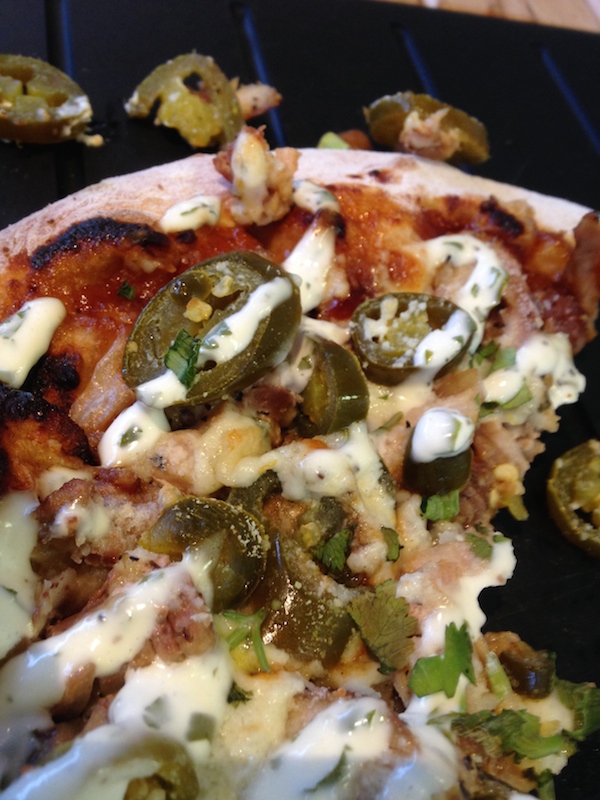 We played "Instagram Photo Hunt" and used the hashtag #TOOMHunt.  When they first told me about the hashtag to use, my reaction was "huh?" (I was wondering where that came from. Sounds like Indiana Jones Tomb Hunt).  Turns out it stands for "The Outlet Of Maui Hunt"  Ah, #TOOMHunt – now that makes sense – lol!   So to see all the photos we took during the tweet up just search for that hashtag #TOOMHunt on Twitter, Instagram and Facebook. Lots of fun photos – you really should check it out.
It was very nice seeing friends at the tweet-up – that's the best part. But it's also nice seeing all the shops (I am planning on coming back to shop), eating pizza at Pi Artisan Pizzaria, watching the Lahaina Sunset, and for finale stopping by the Fudge Hawaii Fudge Company before we head home 🙂
Here are some more photos from last night. Enjoy! (I will add caption later but for now I need to log off for an errand so no captions for these, just photos for now)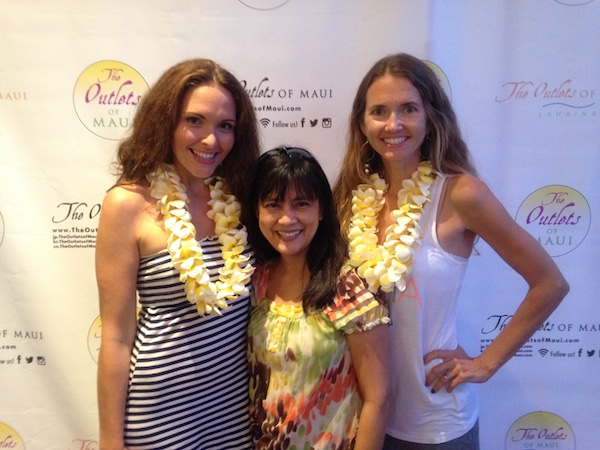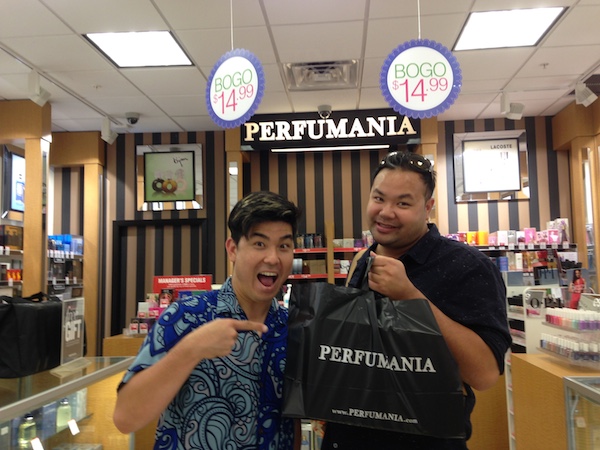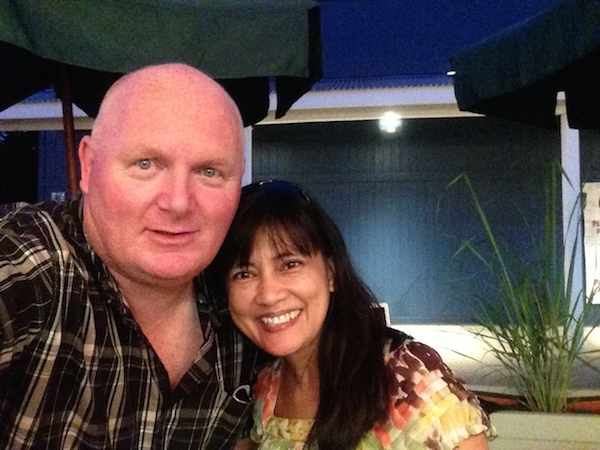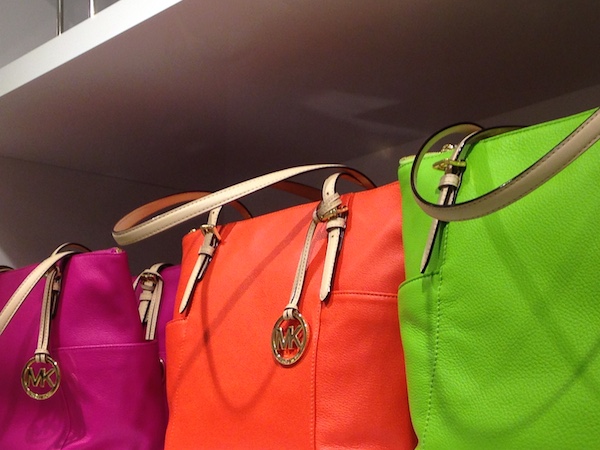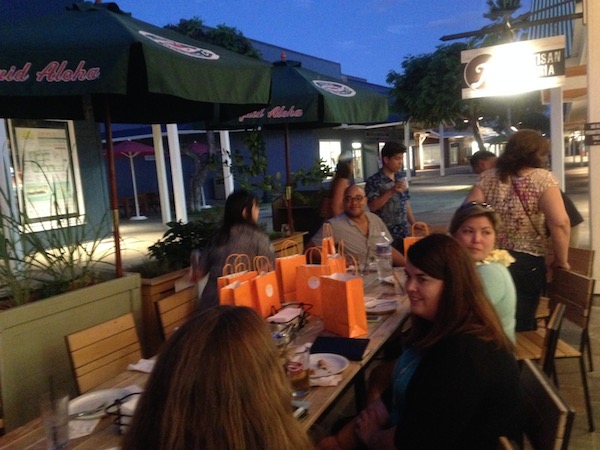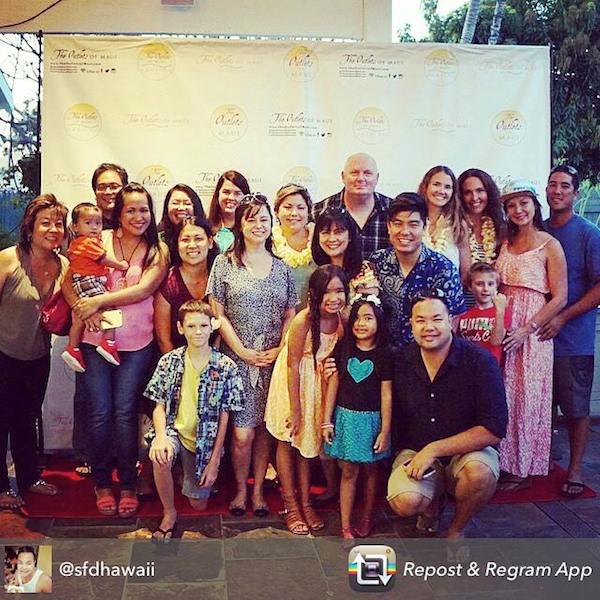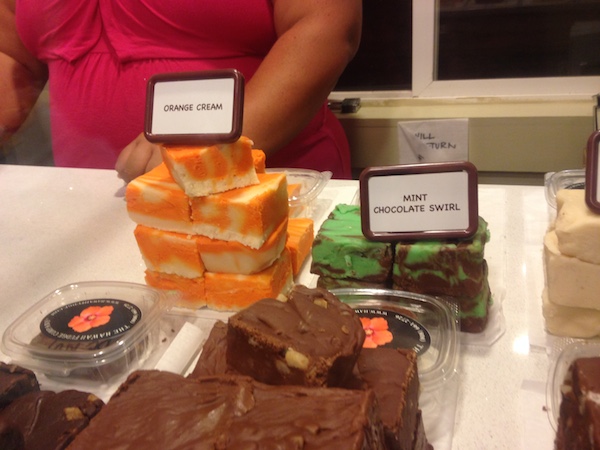 It was indeed a fun, fun night! Yep it was worth the drive to the Westside 🙂
SNEAK PREVIEW OF TOMORROW's POST – I will be attending the ULTIMATE OCEAN COCKTAIL SHOWDOWN tonight. I will be posting live too so follow along. Aloha and A hui hou!