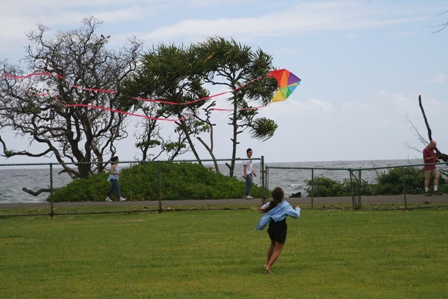 Aloha everyone. I have a guest blogger today: Nathan Joynt.  Let's read some of his thoughts about living in Maui:
Remember the old saying, "be careful of what you ask for 'cause you just might get it"?
Well that's what I often think of whenever I come to Maui. One of the most appealing things about Maui is often one of the things that can drive people crazy — the extremely laid-back lifestyle.
Many people say they would give anything to live in Maui (the prettiest of all the islands, if I may say) for the chance to unwind and forget about their worries. But I think sometimes folks aren't really prepared for the type of lifestyle Maui offers. In fact, they may feel very much out-of-place. Especially at first. Unfortunately, this can sometimes manifest itself into a feeling that Island locals don't want you here and sometimes a belief that if you aren't Hawaiian, then you don't belong in Hawaii.
This just simply isn't true.
I've lived as high as the Rocky Mountains of Colorado and as low as the Maui coastline. And even though both of these locations have their obvious differences, they do have at least two things in common. A slower lifestyle overall and plenty of tourists year in and year out. I personally love speaking with tourists because I enjoy telling them about some of the best places to visit. Plus, I know tourism is great for the economy. And the slower lifestyle can truly be a blessing. Especially for those who want a change from the anxious lifestyle of many of the bigger cities in the U.S.
So, if you're really dreaming about living in Maui … picturing the island paradise and relaxing by the ocean … by all means I say, come and get it! But remember, what you think you want the most, may be the single thing that will drive you crazy if you aren't ready to slow down.
If you know you are ready for what can be an extremely fulfilling and pleasurable lifestyle. A place where people are as kind and outgoing as anywhere else on Earth. A place where culture is second to nothing. Then come to Maui. There are plenty of new Maui condos and homes being built in many areas of the island and amauiblog.com can help you get in touch with the right people to help you out and to start making new friends!
Aloha!