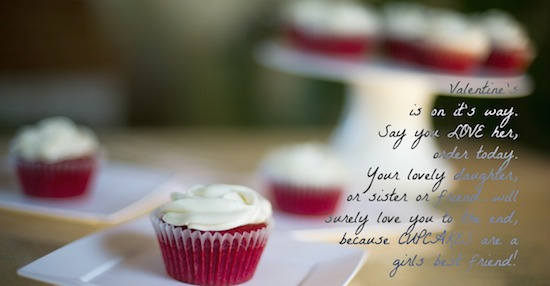 Yes! The holiday rush is finally over.  No more racking your brain deciding what to get your loved ones for Christmas. No more late night online searching for the best deals. No more dragging yourself up-and-down the isles of the store searching for just the right gift.
Oh wait! Isn't Valentine's Day fast approaching?! Here we go again…more shopping. They've already got what they'd asked for at Christmas and you've done all the typical Valentine's gifts in the years past. Now you want something other then store bought chocolate boxes or flower arrangements. Well, search no more. Here are 10 Maui-made gift ideas you may never have thought of:
1. Surprise! Have your (cup)cake and free delivery too.
Have you ever had someone send you a gift? Remember that excited feeling of surprise. Imagine your loved ones delight when you send them a box of cupcakes for Valentine's Day. That's right, Maui has cupcake delivery from Cupcake Ladies Catering Co. Get their Valentine's Special of half a dozen red velvet cupcakes for $22.50 or two boxes for $43. Best of all…they are offering FREE delivery for this holiday. www.cupcakesmaui.com/valentines-special
2. Custom made and totally cute.
Does your Valentine love things that are tiny and totally cute? Order custom cakepops on Maui from Cakepops By Liz. Think of a favorite movie or something that represents your Valentine and make a request. Having a gift custom made can really make a person feel special. Prices start at $20 per dozen and vary depending on size and packaging selection. Contact the talented and creative Liz at www.cakepopsbyliz.com.
3. No more store bought boxes of chocolate!
 I know, I know. I said no more store bought boxes of chocolate, but this is different. These chocolates are made on Maui by Master Chocolatier Melanie Boudar. Her chocolates are award winning and feature flavors like the Lava Sea Salt Caramels. Boxes of chocolates range from $5 for a two-piece box to $175 for their largest box. Visit her boutique at the Wailea Gateway Center or online at www.sweetparadisechocolatier.com.
 4. Are you coco-nutty for your buddy?
 Maui Macaroons are the islands most amazing coconut cookies. Is your Valentine a coconut lover? Whether or not they love coconut, you must try this Maui-made cookie. I'll bet you didn't even know they have a shop in central Wailuku. They range from $7 for a quarter pound to $21 for a full pound. The cool thing about the Maui Macaroons & Artisan Market is that they are a treasure trove of other various Maui made products. Visit them to see what you may discover.
5. Is that bacon on my cookie?!
If you got a bacon lover for a lover, they will squeal over the Bacon-nator Cookies from The Maui Cookie Lady. The best part is they are so huge you may only need one to satisfy any sweet tooth. Since they are $4 dollars each, you won't be breaking the piggy bank either.
Various flavors are also available at the Maui Ocean Treasures gift shop. Open 9am-5pm daily, Aquarium admission not required to shop.
6. Enough with the sweets already!
 Something that looks sweet but is not to eat, is Moko Pua Soap Factory's Tropical Sachets. These fragrance beads last for a year or longer. They come in nine tropical scents and colors. Combine them any way you like. A combination of red, yellow, green for your hunny's gym bag perhaps. At $7 a bag you could get one for your Valentine's bedrooms, car, closets, desk, nightstand, and underwear drawer too. Visit their soap factory at the Maui Tropical Plantation or order online at www.mokupua.com.
7. Valentine's for the kiddos
Wrapped in a sweet story of love for his daughter, this local Dad began Maui Dad Apparel – a small family business offering infant and toddler apparel. Each item features his own drawings inspired by his baby and life here. They are screen-printed by hand on Maui. Also, they are guaranteed sweatshop and child-labor free. They range from $26-$28. Visit www.mauidad.myshopify.com and various stores listed on their website.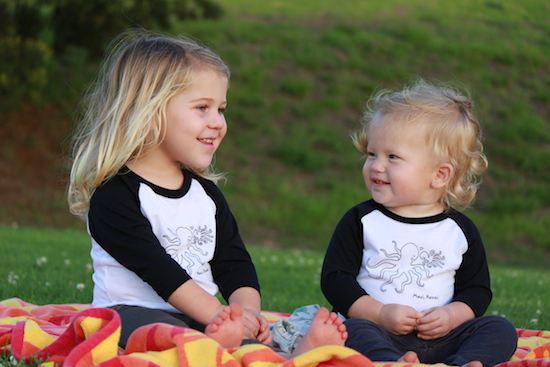 8. For the Fashionista
Does your Valentine express themselves through fashion? Love, love, love Kealopiko's clutch purses. Thoughtful, local, and inspiring. They are made of light canvas and upcycled scraps from their other projects. The material is hand dyed and printed on Molokai making each bag a unique and one of a kind creation. They won't hurt your wallet either at around $30 each.  www.kealopiko.com
9. Bangle's are her best friend
This list would not be complete without jewelry. Inspired by our ocean and her travels, Kammi's designs are hand-crafted into beautiful jewelry right here on Maui. Please your Valentine's inner girly-girl with the Honi Honi Bangle. It is a delicate piece with two hearts and a cone shell in sterling sliver for $80 or in 14k goldfill for $90. www.kamerajewelry.com
10. Our dogs deserve some love too don't they?
Maui Dog Treats creates healthy treats for our canine 'ohana. They're sold at various places throughout the island. Love that they offer free shipping so we can send some to our friends and family in the mainland too. If your Valentine loves their pup (maybe more than you) they will howl in excitement for the Pup Treat Lei. It's such a unique gift and only $9 for the small and $14 for the large. www.dogtreatsmaui.com
Please feel free to share this post to your loved ones, family and friends.  
Share aloha, live aloha! A hui hou!