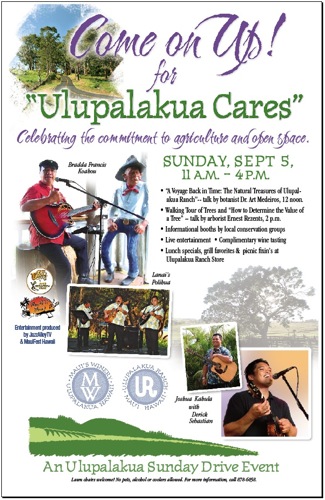 Maui's Winery and Ulupalakua Ranch Store invite the public to come on up to Upcountry Maui for "Ulupalakua Cares" on Sunday, September 5, from 10 a.m. to 4 p.m.
As the air gets cooler with the coming of Fall, it's a perfect time to celebrate the longstanding commitment to agriculture and open space that make Ulupalakua such a special place. "Ulupalakua Cares" is a free, community event featuring live music by local musicians, walking tours by environmental leaders, and informational exhibits by local conservation groups—all set against the idyllic backdrop of the winery's historic grounds and the ranch's pastoral beauty.
It's Maui meets Lana'i when the performers take the stage to share their musical talents. The dynamic combination of ukulele virtuoso Derick Sebastian and singer/musician Joshua Kahula will stir things up on the winery grounds from noon to 3 p.m. Sebastian is one of Maui's rising stars, having just been nominated for a Na Hoku Hanohano Award for his first full-length album, "From His Heart." Kahula is well-known as the musical leader of the popular local band NuffSedd. Following up will be Polihua, one of Lana'i's favorite bands, bringing Hawaiian-style music—from kiho'alu to contemporary to the classics—to the winery grounds from 3 to 4 p.m. Across the road at the ranch store, Maui's own paniolo entertainer Bradda Francis Koahou opens the show at 11:30 a.m. and will demonstrate his slack key mastery until 3 p.m. The full day of live entertainment is produced by Jazz Alley TV and MauiFEST Hawai'i.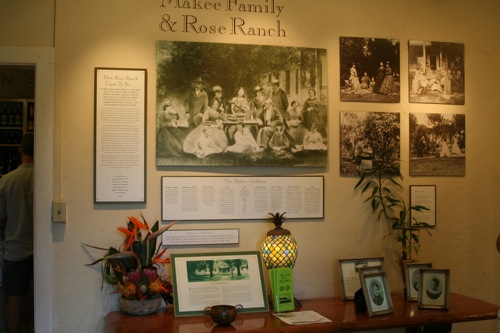 Not to be missed is a talk entitled "A Voyage Back in Time: The Natural Treasures of Ulupalakua Ranch," presented from noon to 12:30 by one of Maui's leading experts in Hawaiian ecosystems, Dr. Art Medeiros. Medeiros is a research scientist with the Pacific Island Ecosystem Research Center of the U.S. Geological Survey and the head of the Auwahi reforestation project, the state's most successful restoration of native dryland forest, which is on Ulupalakua Ranch land. His ambitious work extends to the Leeward Haleakala Watershed Restoration Partnership, a coalition with the ranch and 10 other landowners that aims to restore 43,175 acres of koa forest on Haleakala. Working together with ranch owners the Erdmans, Medeiros has set a statewide standard for how endangered biological and cultural resources can be protected.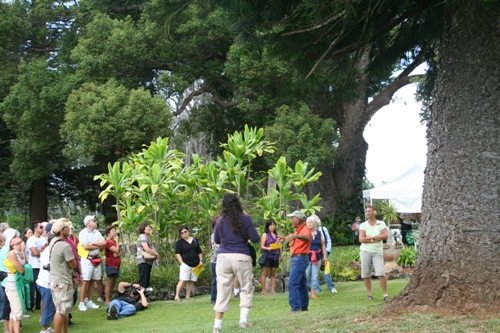 The unique, 150-year-old trees of Maui's Winery will be explored in a special Walking Tour of Trees led by Ernest H. Rezents, Professor Emeritus of Agriculture, University of Hawai'i / Maui Community College. Rezents will give a talk entitled "How to Determine the Value of a Tree" and share his mana'o, or wisdom, as an ISA Certified Arborist and ASCA Registered Consulting Arborist, a former gardening columnist for The Maui News, and the 2006 Honorary Chair of Arbor Week. The tour and talk will take place from 2 to 2:30 p.m.
Notable Maui conservation groups will have informational exhibits and representatives on hand from 11 a.m. to 4 p.m. Featured groups include Ulupalakua Ranch, Maui Coastal Land Trust, Maui Invasive Species Committee, and Leeward Haleakala Watershed Restoration Partnership, as well as others.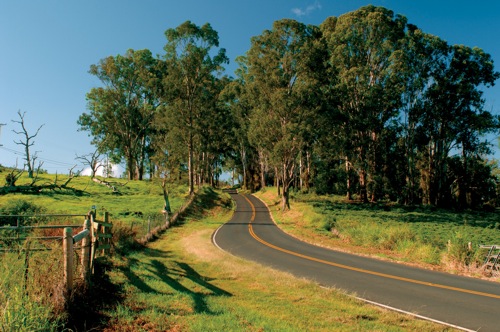 Ulupalakua Ranch has a long history of conservation—a value that has recently been lauded by the public with the ranch's amazing donation of more than 11,000 acres of ranchland to Maui Coastal Land Trust, permanently protecting the area from development. Currently, over 50 species of endangered or rare native trees are being nurtured on the ranch, with the help of dedicated volunteers and partner organizations.
According to Sumner Erdman, Ulupalakua Ranch president, the goal is to restore the remains of what was once a vast and biologically diverse ecosystem found only in the Hawaiian Islands. Erdman describes "Ulupalakua Cares" as "a chance to share the work that we do and that these outstanding organizations do throughout the year to ensure the health of the environment for many years to come."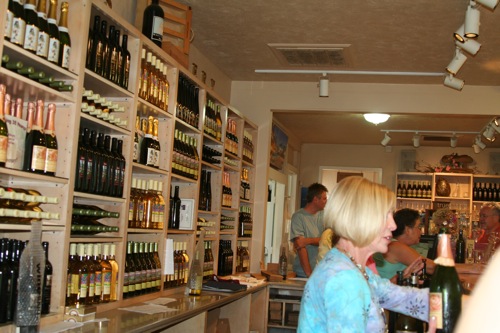 The daylong event also includes free wine tasting in the winery's historic King's Cottage Tasting Room, and lunch specials at Ulupalakua Ranch Store Deli & Grill from 11 a.m. to 4 p.m.
About Sunday Drive events at Ulupalakua
Ulupalakua hosts quarterly Sunday Drive events to share and honor different aspects of this unique historic area. In the spring, it's "Ulupalakua Remembers," celebrating the rich heritage of this historic ranchland. Summertime is "Ulupalakua Inspires," celebrating the beauty that has captivated artists for generations. Fall is "Ulupalakua Cares," celebrating the commitment to agriculture and open space in our community. And winter is "Ulupalakua Sparkles," celebrating the arrival of the holidays with Maui-style gifts and festivities.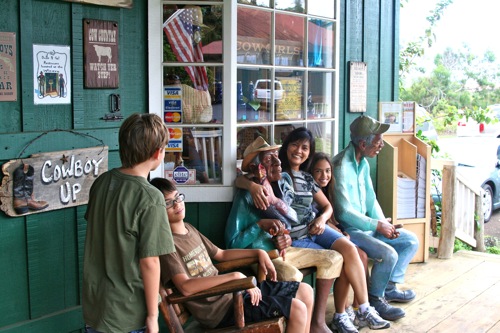 Each event features live music on the beautiful grounds, lunch specials at Ulupalakua Ranch Store, free wine tasting at Maui's Winery, and opportunities to learn more about the area's history and culture.
For more information about Sunday Drive events, call toll-free (877) 878-6058. To learn more about Ulupalakua, please visitwww.mauiwine.com or www.ulupalakuaranch.com.