"Travel is the only thing you buy that makes you richer" – ZenMama
It's no secret that for most visitors to Maui the beaches are the reason for their trek across the seas. I certainly don't blame them, either, with the gorgeous turquoise waters, rolling waves and perfect temperatures, the beaches are a must! However, the wonder that is the  "Magic Isle" materializes in the diverse landscape of this tiny island. Part of that diverse landscape includes the beautiful "Upcountry". I cannot tell you the number of times I've heard people say they visited Maui but never visited the Upcountry. Folks, this simply cannot be…and I'm here to give you five reasons to make Upcountry Maui a must-see on your next trip to Maui.
5 Reasons You Shouldn't Miss Upcountry Maui:
1.  The views.
Seriously, it's gorgeous up here. I say "here" because it's where I live. Take the drive from Hana Highway and turn right onto Haleakala Highway, where you'll be welcomed by the towns of Pukalani, Makawao, Olinda and Kula.
The views will astound you, with the bi-coastal views, mountain views, once in a lifetime sunsets and lush fields growing all around. You must make the drive…it'll be totally worth it!
2. The food.
When I say "the food" I mean real food, as in farm fresh produce. There are multiple farmer's markets in the Upcountry, where you can fill your basket full of organic fruits and veggies for your next beach picnic or your drive on the Road to Hana. My two favorite farmer's markets are in Kula, one is on Thursday/Sunday and the other one is a large market, with many vendors, held on Saturdays near Long's.
If you're into restaurants there are some great ones here as well.  Casannova's is an excellent spot for a slice of pizza, located in Makawao, Hawaii.
3. The shops.
You may be like, "the shops, really?" And I'm all, yeah, there are some amazingly cute shops in Upcountry. Makawao Town is a must if you're into art, beach decor and unique island pieces. Last year I bought a fun burlap coffee sack (from Maui Coffee in Lahaina) at Volcano Spice, which wasn't too pricey and adds a great Maui touch to my home. A lot of folks like to shop at Designing Wahine, too, where you'll find all kinds of coastal and exotic home decor/gifts!
4. The weather.
Maui is pretty much perfect, temperature-wise. But sometimes it gets hot down at the beach so why not cool down in Upcountry? The mornings and evenings are brisk, offering refreshment from the harsh sun at times. A place to visit where you'll typically find cooler temperatures and bicoastal views is the Alii Kula Lavender  Farm. I was blessed to take photos for my friends' engagement at the farm last year…it couldn't have been more romantic for them!
If you're looking to get engaged or married in Maui the Lavender Farm is a wonderful venue!
5. The people.
The people of Upcountry Maui represent every corner of the earth. Such a tiny island, such a diverse people! I've met folks from New York to New Zealand who now call Maui "home" and one thing rings true: they are a people who crave community. Life lived together, whether sharing a picnic at the park or a soccer game in the cul-de-sac, people in Upcountry Maui want to include you in their lives.
You've traveled this far…and you'll be all the more rich if you don't miss that turn to Upcountry Maui.
Hope to see you here!
Aloha,
Jennifer Poppy (a.k.a. Gypsy)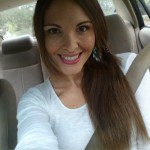 About the Guest Blogger:  Jennifer Poppy was born & raised in Texas but has always been an island girl at heart. After moving to Maui last year her lifelong dream of living in Hawaii came true. She sees beauty in the ordinary and has a passion for turning trash into treasure. Follow her island adventures and upcycling projects at islandgypsyhawaii.com.