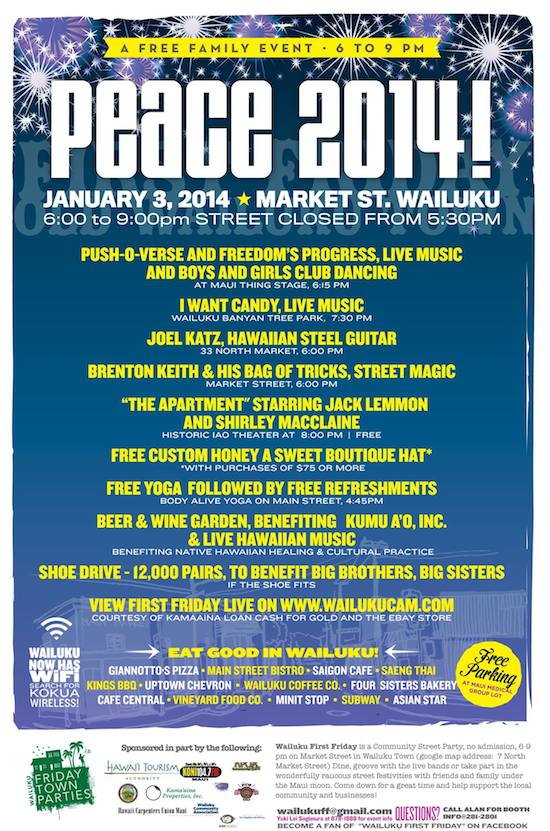 Are you ready for the first Friday Town Party of 2014?  If you are still undecided, I encourage you to make the decision to come. Wailuku First Friday is on January 3rd and the organizers have put together a great program for the community to enjoy! As with all the previous #WailukuFF town parties, this Friday is filled with lots of family fun activities, ono grinds and top notch entertainment for all ages!
Wailuku First Friday is a free community street party, held from 6:00 p.m. to 9:00 p.m., with Market Street closed to vehicular traffic from 5:30 p.m.  The event is held on the Main to Vineyard block of Market Street and all are welcome.   GPS address: Maui Thing, 7 North Market Street, which takes you to the heart of the event.
What's on for this month's celebration?
Island Rock Hoppin' Tour-Maui kicks off  peace in collaboration with the World Peace Plan project and a performance by the Push-O-Verse at the Maui Thing Stage on January 3 at Wailuku First Friday. To support peace and to help others, Donovan Yonamine of the Push-O-Verse also has coordinated a clothing drive for Big Brothers, Big Sisters of Maui County and also invited the kids from the Boys and Girls Clubs of Maui to sing their hearts out for this peace effort.  Also performing is the Freedom's Progress band to open the event.  If The Shoe Fits also continues to collect shoes for this worthy cause.
Here is the  outline of this Friday's program:
Push-O-Verse Maui Thing Stage, 7:30  pm
Freedom's Progress , Maui Thing Stage, 6:15  pm
Boys and Girls Club kids,  Maui Thing Stage 7:15 pm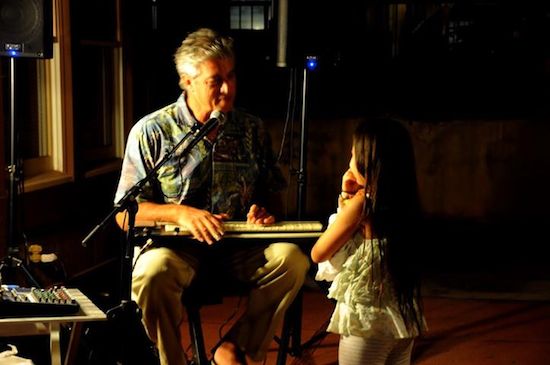 Joel Katz, Hawaiian Steel Guitar, 33 N. Market St. 6:00 pm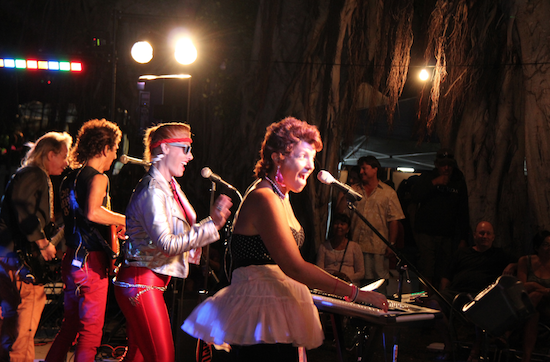 I Want Candy, Wailuku Banyan Tree Park, 7:30  pm
Brenton Keith and His Bag of Tricks, Street Magic 6:00 pm
Hawaiian Music live music at Beer and Wine Garden, 5:30 pm
More activities during the party to check out:
Gently used clothes and good, Big Brothers and Big Sisters Drive courtesy of Push-O-Verse at If the Shoe Fits
WiFi Wailuku, Small Town Big WiFi Project, kick off, #WailukuFirst
"The Apartment" starring Jack Lemon and Shirley MacClaine, Iao Theater, Maui On Stage performance, Free, 8:00 pm
Free costume hat from  Honey A Sweet Boutique or First Friday, purchases over $75
Free yoga followed by free refreshments, Body Alive Yoga, Main Street 4:45
12,000 pairs of shoes for Big Brothers Big Sisters, donations accepted at If the Shoe Fits
View First Friday live on WWW.WAILUKUCAM.COM courtesy of Kamaaina Loans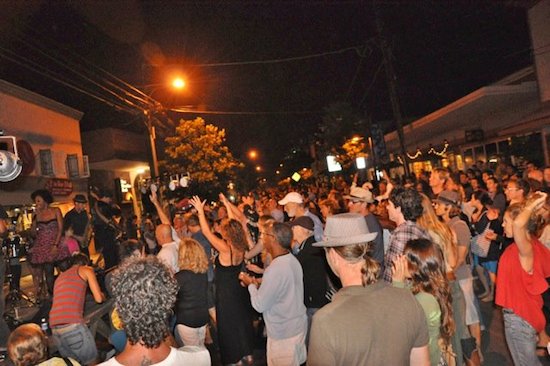 More about Wailuku First Fridays:
Vendors, merchants and entertainers are reminded that Market Street closes at 5:30 p.m. For the safety of all participants, everyone's kokua is appreciated. Signage will remind the public that no cars will be allowed on Market Street during the event: Cars left parked on the street during the event will be ticketed. Maui Medical Group offers free parking during Wailuku First Friday at the facility's lot, located near the Main/High Street intersection. The Vineyard Street parking exit will close at 9 p.m.; patrons can exit the lot onto Main Street after 9 p.m.
The Wailuku First Friday event showcases Maui's artisans, handmade crafters and food vendors. A fee of $100 for food vendors with State health permit will be assessed each accepted vendor; fee is $50 for table space for non-food vendors and $25 for informational non-profits. For vendor information and reservations, contact vendor coordinator Alan Takitani at 281-2801. A copy of vendor's General Excise Tax license, health permit (for food vendors) and additional insured will be required.
Wailuku First Friday is a Community Street Party and is generously sponsored by the Hawaii Tourism Authority, County of Maui, Tri-Isle RC&D, Inc., Sae Design, Maui Thing, Maui Redevelopment Agency, KPOA 93.5 FM, KAOI Group, KONI, First Hawaiian Bank, American Savings Bank, Kama'aina Properties, Inc., Wailuku Community Association, Maui Time, IBEW Local 1186, Hawaii Carpenters Union-Maui, Office of Hawaiian Affairs, If the Shoe Fits, Connec, LLC.
Also check out Maui Friday Town Parties at www.MauiFridays.com for information on the County of Maui's Office of Economic Development program. Friday Town Parties are celebrated every week, every month!
For more information on Wailuku First Friday, contact Yuki Lei Sugimura via email at yukilei.sugimura@gmail.com. Become a fan on Facebook at "Wailuku First Friday" to keep up with what's happening!
If you are visiting Maui and is not familiar with Wailuku First Friday, here is a video for you to watch to know more about it: