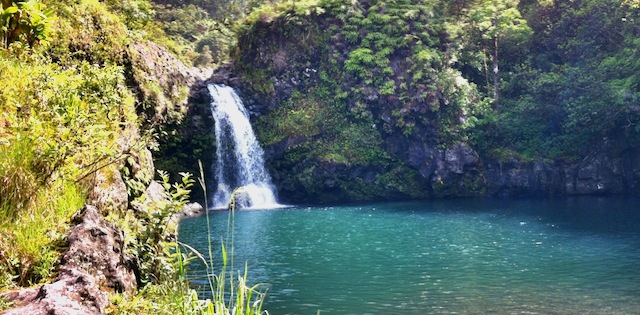 Aloha Friends! I am interrupting my usual blogging routine to invite you to an important "brainstorming" on Maui on Monday at 6PM at Maui Economic Development Board in Kihei. This event is particularly important to all who are involved or affected by the Hawaii Tourism, whether you are an official of Hawaii Tourism Authority (HTA), Maui Visitors Bureau (MVB) or Local Business Owners who caters to tourists and visitors n Maui. However, in my opinion, even if your business is not directly tourism related, are still many valuable tools you can learn from the "imagineers" who will be sharing.
WHAT IF … SOCIAL MEDIA OPPORTUNITIES IN TOURISM  http://smchi-121022.eventbrite.co
As I am one of the IMAGINEERS on this event, I got to peek on the slides that will be used for the presentation.  Seeing how full of great ideas the slides were, I felt compelled to write a post about it to reach out to those who might not yet heard about this event. This brainstorming and "idea gathering" will not only inspire you to look deeply on using social media but also will give you well defined strategies that can easily be applied to your own business.
Be there. Don't miss out on this opportunity. The cost of registration is minimal, simply for the use of MEDB facility. Click this link now to register: http://smchi-121022.eventbrite.com/
See you there!
P.S. The snorkeling post that I promise you will be uploaded on Tuesday. In the meantime, can I request you to share this information to your family and friends who you think will benefit from this event? Mahalo!