It's an exciting time to visit Maui Tropical Plantation! The lush fields and the businesses that call the plantation home are back and ready for folks to come check out what's happening. Along with their favorite attractions open again, there are wonderful new additions on the property.  (Photo above is by @TheAloha360)
NEW: The Country Market at Waikapū
Kumu Farms and Maui 'Oma Coffee Roasting have joined together and moved into The Country Market at Waikapū, previously the Plantation Store which housed the Maui Tropical Plantation gift shop. At the new Country Market, visitors will find fresh produce, a selection of Hawaiian-grown coffee, locally made treats and unique souvenirs.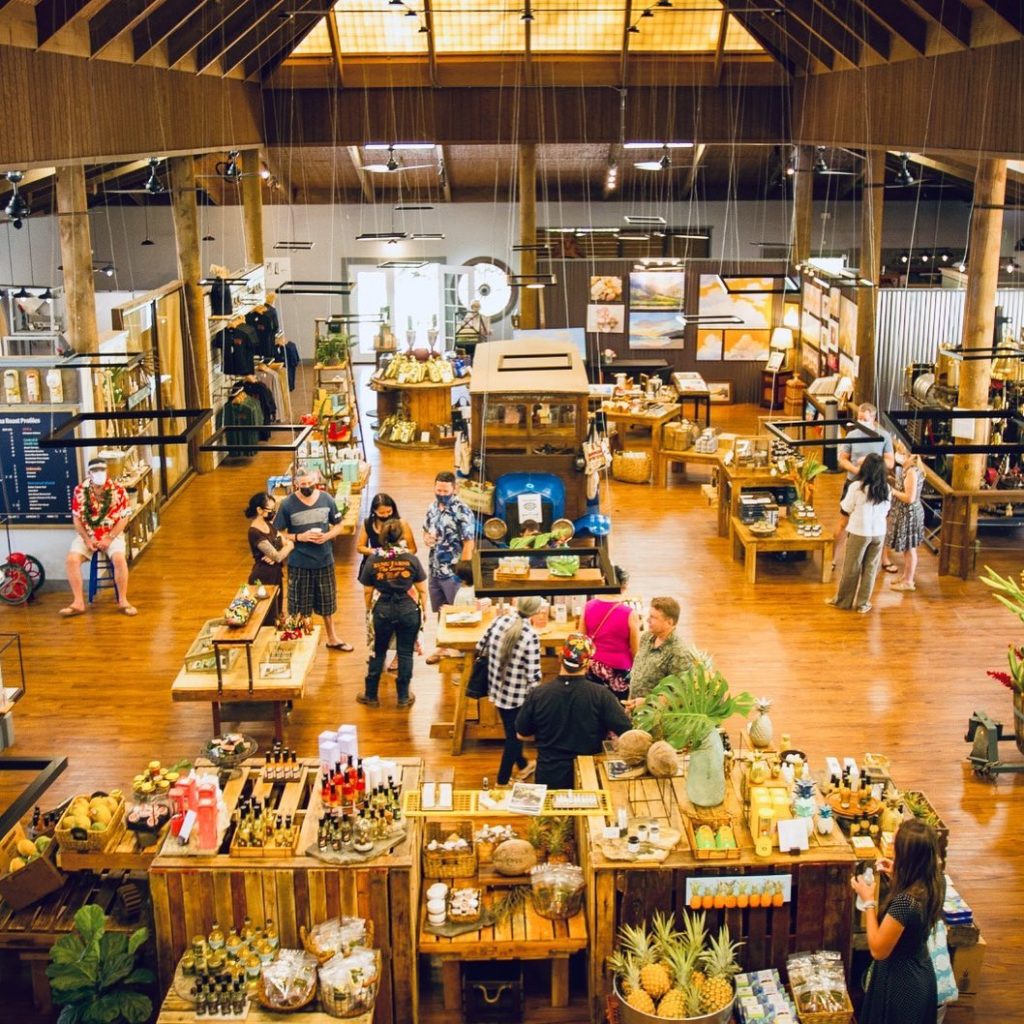 The Country Market at Waikapū creates a permanent showcase highlighting grown and made in Hawai'i products. This space is meant to provide the community with a hub for local goodness and educational opportunities about farming in Hawai'i.
About Kumu Farms
Kumu Farms is one of the largest diversified farms in Hawai'i, growing produce on Molokai's central plains and in Waikapu, Maui at Maui Tropical Plantation. In the Country Market, you will find their own fruits and veggies as well as farmers from all over Maui growing and cooking up food on their own land. 
About Maui 'Oma Coffee
Maui 'Oma Coffee Roasting Company custom blends coffee exclusively curated for many of Hawai'i's restaurants and will be present in the Market along with worldwide coffee selections. All coffees are offered in a whole bean form with the option of grinding to your liking, as coffee grinders are available in the shop.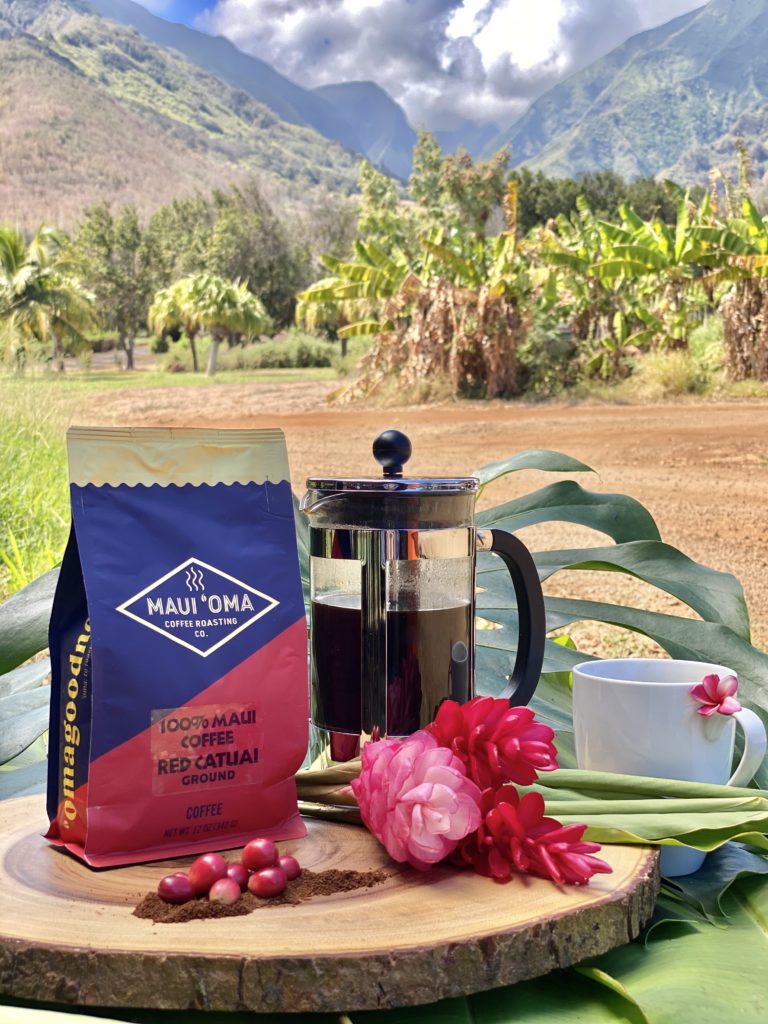 NEW: Kumu Café and Farm Bar
Kumu Café and Farm Bar has just opened its doors. The baristas there craft the most delicious smoothies and coffee drinks this side of the Pacific! A natural extension of Kumu Farms, many of the creations served at the café and farm bar come from fields right here in Maui.
The Kumu Café is open Tuesday – Saturday 7:30am – 3:00pm offering farm fresh smoothies, papaya parfaits and barista coffee creations to enjoy while sitting out in nature or walking the property.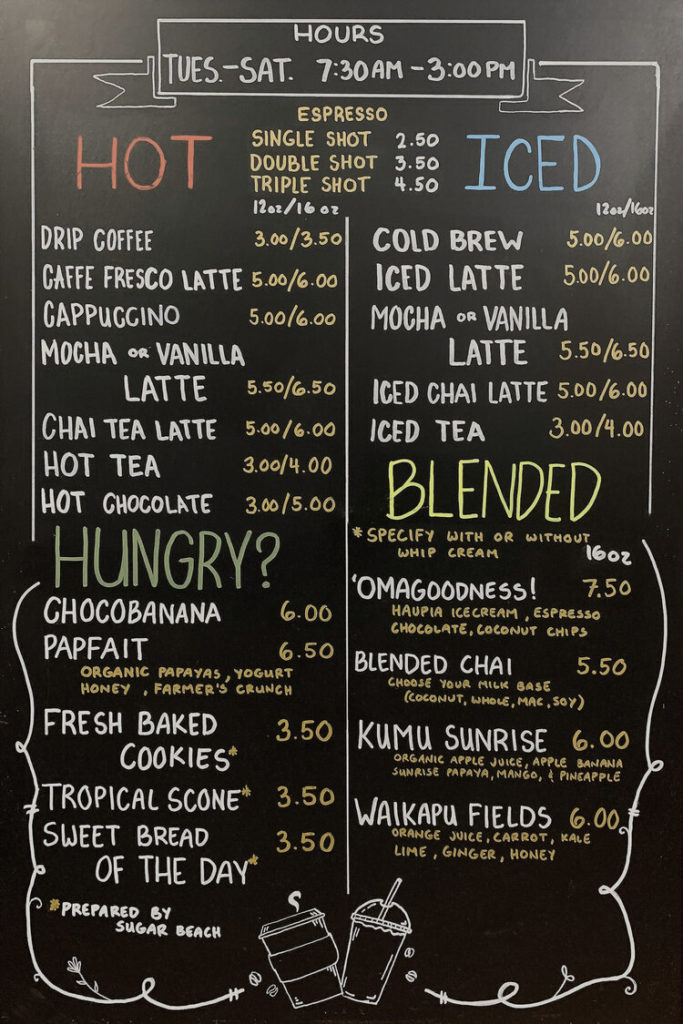 NEW: Cafe O'Lei at the Mill House
Cafe O'Lei at the Mill House is flourishing in their new restaurant space. The chefs are creating decadent mauka and makai dishes made with local ingredients. This restaurant is family-owned and with each tasty bite, you can tell the food is cooked with Aloha. Cafe O'Lei is open for in-restaurant dining Tuesday thru Saturday from 11am – 8pm with a robust Happy Hour 3pm – 5pm. 
RE-OPEN: Zipline and Tram Rides
The beloved zipline and tram rides are once again up and running for visitors and residents to enjoy. Both activities are fun for the entire 'ohana. The Maui Zipline Company takes adventurous guests over multiple acres for amazing views of the plantation, pond, and fields. After enjoying five side-by-side ziplines, ranging from 300 to 900 feet, you'll end at the treehouse after an exciting flight over a tropical lagoon.

The tram is a quaint 40-minute cruise aboard the Tropical Express. Enjoy a guided tour around the lush tropical property including a coconut husking demonstration and an overview of Hawai'i's famous fruits and plants. Perfect for all ages. 
Fun tip: Folks are once again permitted to feed the ducks found at the pond near the restaurant! Keiki love visiting with and feeding these waterfowl. Duck food can be purchased at The Country Market. 
Plan A Day at The Maui Tropical Plantation
It would be a breeze to spend an entire day exploring and tasting all that Maui Tropical Plantation has to offer! Here's an idea of how to plan a day at the Maui Tropical Plantation:

Start your morning when Kumu Café opens at 7:30am with a satisfying Kumu Sunrise Smoothie or 'Omagoodness Signature Blended Drink. Sitting out on the patio enjoying the sounds of nature will help you ease into the day.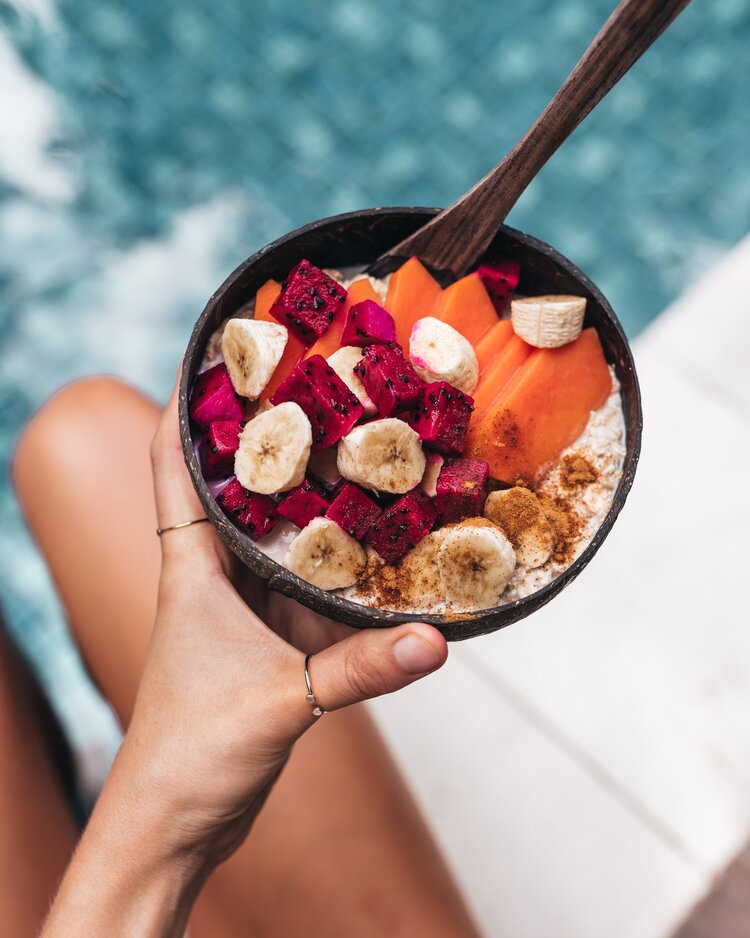 Feeling fully caffeinated, you're ready to take your 'ohana over to Maui Zipline for an exhilarating morning flying high over the tropical gardens. The adventure begins with a brief scenic walk to the first observation tour where you can soak in views of the Haleakala volcano and picturesque West Maui mountains. After landing at the tree house, you'll be ready to sit back and relax on the tropical tram ride.
The Tropical Express will take you on a 40 minute tour around the grounds where you will see exclusive parts of the plantation, smell the flowers, taste the fresh fruit, and learn how to husk a coconut!

Lunch at Cafe O'Lei at the Mill House is a perfect next stop. Dine on crispy Mahi Mahi and chips or a bold Jacintho Ranch Cheeseburger. Finally, you'll have plenty of time to peruse the shelves and such of The Country Market at Waikapū. Maui 'Oma Coffee offers a staggering selection from Hawaiian to Costa Rican blends and everything in between. You will definitely find your preferred coffee flavor to take home.
The produce selection provided by Kumu Farms will have you wishing for a bigger trunk to bring all the fresh fruit and veggie goodness back to your accommodations. You'll be happy you discover this treasure trove of locally made products perfect for souvenirs, gift giving, or cooking that night! 
So go ahead and pencil in a visit to Maui Tropical Plantation during your Maui Vacation! Visitors and residents alike truly enjoy this real-life Hawai'i farm-to-table experience.