This past Wednesday I had the amazing opportunity to attend the first Sunset Cookout hosted by Wailea Beach Resort. It started at 6pm and lasted to 8:30pm, but it was a chill walk in and not too long of a line. As well we were handed drinks the minute we got in. Once we chose a table we walked around and looked around. They had so many activities to participate in and games to play. At around 6:30 a live band stated playing music and they opened up the food.
They had pū-pūs like watermelon tomato and feta salad, cornbread, a BLT pasta salad, and more. For the main meal they served a Rosemary Guava BBQ Glazed Salmon, a House Smoked Brisket, and personally my favorite, a Lemon & Herb Marinated grilled Chicken. They also had a keiki corner that offered hot dogs and cheeseburgers (with an option of vegan meat), and a baked skillet mac nʻ cheese. Later in the night they oped up the desserts which had a s'mores station, peach & berry cobbler, chocolate brownies, cookies, and sliced watermelon.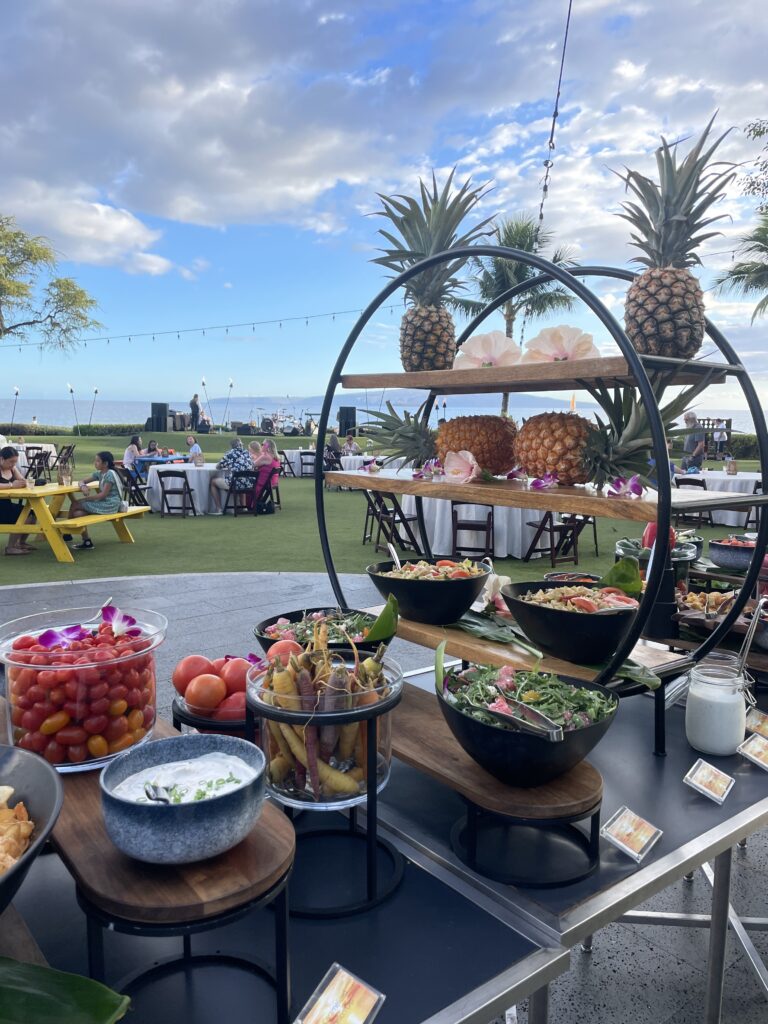 For the activities they had face painting, lei making, and assortment large yard games like battleship, guess who, and corn hole. At 7:30 there was fire knife dancing which was amazing to watch and kept me on the edge of my seat!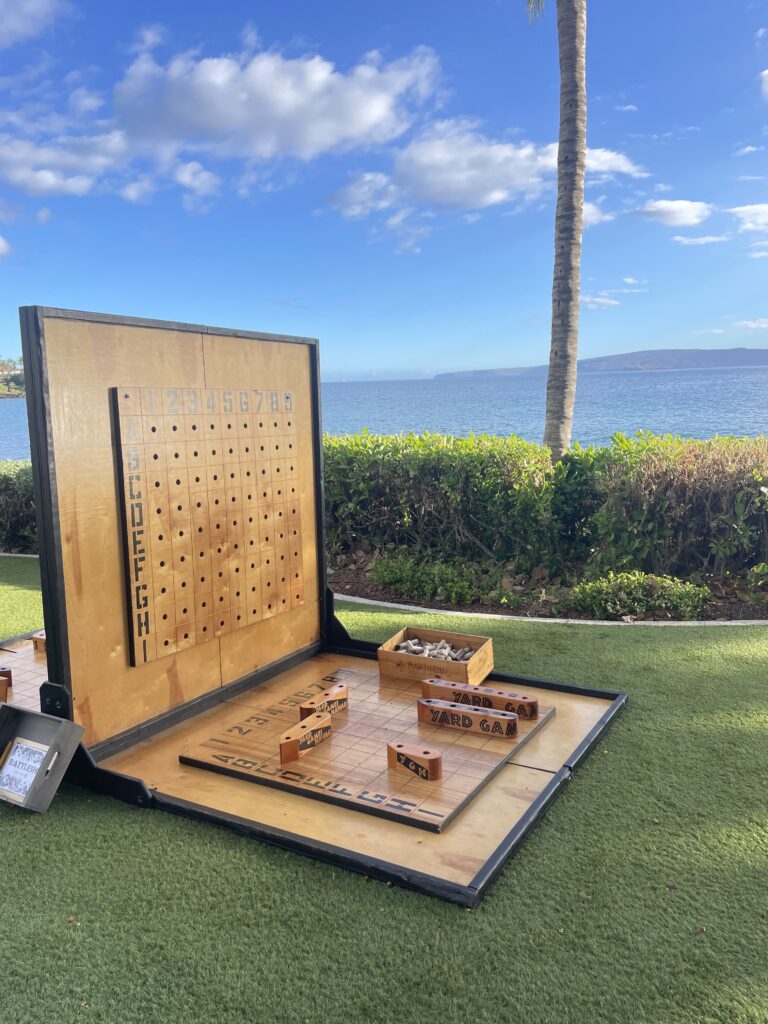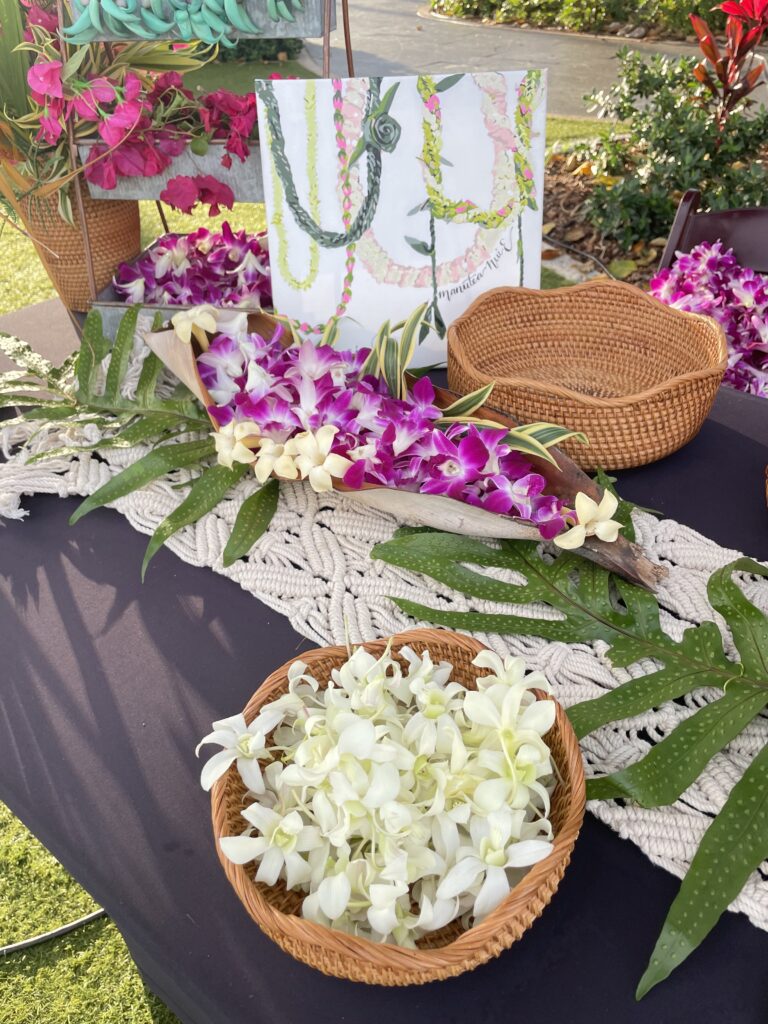 I had an amazing time at this event and I highly recommend people join if they can. This event is also a good alternative to go to if you've already gone to the resort's luau. It is only over the summer to save the date now and go with your family or friends for a fun time!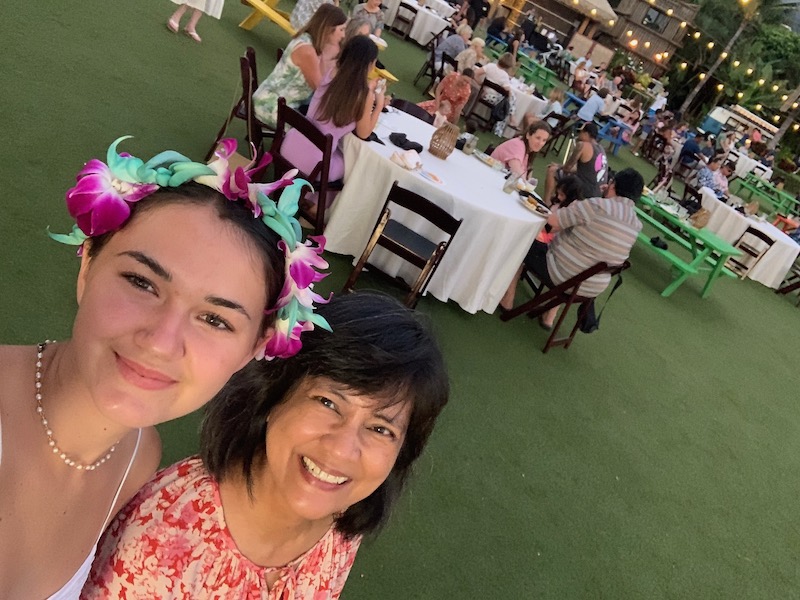 Note from Liza – This blog was written by my friend and mentee Sundi King. She went with me to this Summer Cookout and we both had fun.