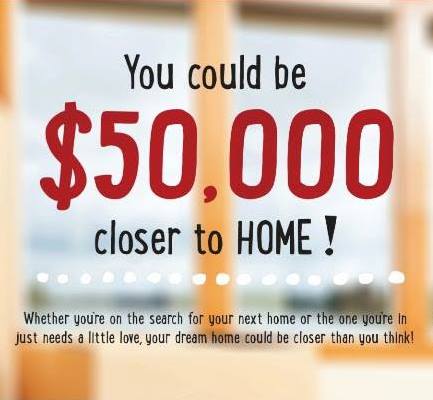 What would you do if  you win Fifty Thousand Dollars?
The possibilities are endless!  But for many of you "friends of A Maui Blog" who are dreaming of vacationing on Maui – winning the $50K will be the answer to your dream!
A want to give you a chance to win that $50,000.
So what do you need to do?  You simply need to download the Keller Williams Realty Mobile App and use the code KW234ZD4Y when a prompt ask you for a code.  The app is FREE. It is available both at Apple App Store and Google  Play.
or simply JUST TEXT  KW234ZD4Y to 87778  and follow instructions
The Mobile App  is useful in many ways.  Once downloaded, open the app and there you will see  the button where you can sign-up.  Go enter your info for a chance to win! This is a legit sweepstakes and you won't get spammed after you entered. Keller Williams Realty Inc. is just really wanting you to try the KW mobile app and wants to give you an incentive to do it.
Here is a video for you to sum up what I was saying about the sweepstakes.  Remember to use Charity's Code KW234ZD4Y when asked for a code
Disclosure: I am currently working as the Technology Coordinator for  Keller Williams Realty on Maui.  However, I am promoting this sweepstakes and contest on my own free will – this is not part of my job.
 Wishing you a Happy and Prosperous New Year!