Aloha Blog Readers! Glad to see you enjoyed my Favorite Beaches posts for Central Maui and South Maui. Hope you found them to be informative and good reading. This post is my third of 4 posts for this Maui Beaches Series for A Maui Blog.
So you've heard of my favorite beaches around Central and South Maui, this post is exclusive to the West Maui area. There are dozens of wonderful beaches along the West Maui coast line. I have to say, hitting the beaches in West Maui you get a historical buzz going. A little known fact is Lahaina town used to the capitol for the old Kingdom of Hawaii.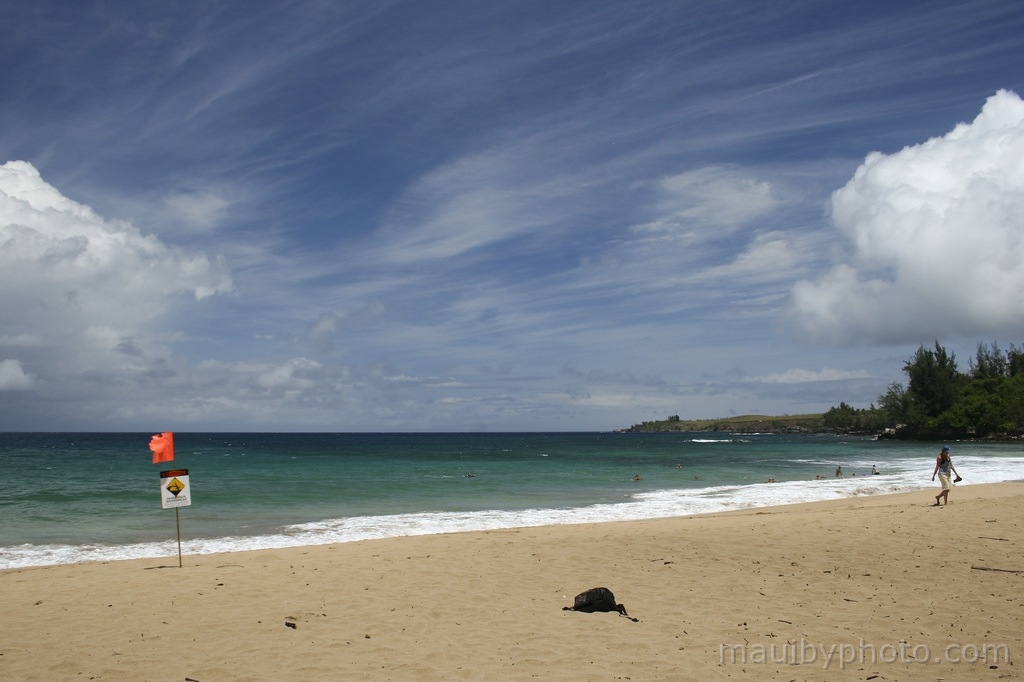 Photo Credit: Photo taken by Kris Nelson  www.mauibyphoto.com
My favorite beaches in West Maui include the following:
Fleming Beach is a wonderful public beach park in Kapalua.  This is a beach favored by locals and visitors to our island.  You have a beautiful white sand beach with parking, showers, restrooms, and of course your safety officers the county life guards.  They are awesome in giving you up to the minute information on the water conditions and warn you of dangers that may be present.  Snorkeling here is awesome and you can catch the surf.  Just be mindful and observe the warning signs and flags when posted by county life guards.  I love going to this beach even from my young kid days.  The people here are awesome.  Watching the sunsets here are great too.
Ka'anapali Beach is located in the resort part of West Maui known as Ka'anapali.  This beach is NOT owned by the resorts and is open to the public.  This beach goes from the Sheraton Resort to the very end of Ka'anapali.  Here you can of course swim, learn to catch some surf, kayak, paddle canoe, and even snorkel here.  For the non swimmers, this is an awesome beach to work on your tans and of course watch awesome sunsets.  The con about this beach is there are NO Lifeguards on post.  The Maui Police Department does have officers that patrol this area.
Black Rock Beach foot steps from the Sheraton Resort, is a very popular beach attraction for locals and visitors.  You can jump from the top of the rock to the water below and snorkel here.  Just bare in mind that there are no life guards at this beach, but fire and police officers do patrol this area on ATVs and foot patrols.
These three beaches are my prime beaches to head to if your visiting West Maui.  Check back regularly to see my final chapter "My Favorite East Maui Beaches" in this "My Favorite Maui Beaches Series".  A Hui Hou!