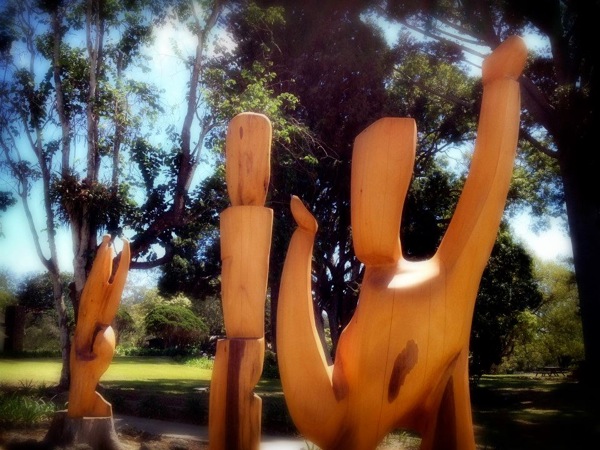 Have you already seen this beautiful sculptures, a magnificent work of art up at Ulupalakua Ranch?  If you haven't, this coming Sunday, Dec. 2,  is a prefect day to go there!
Maui's Winery and Ulupalakua Ranch Store are inviting the public to come on up to Upcountry Maui for an extra special "Ulupalakua Sparkles" on Sunday, December 2, from 11 a.m. to 3:30 p.m.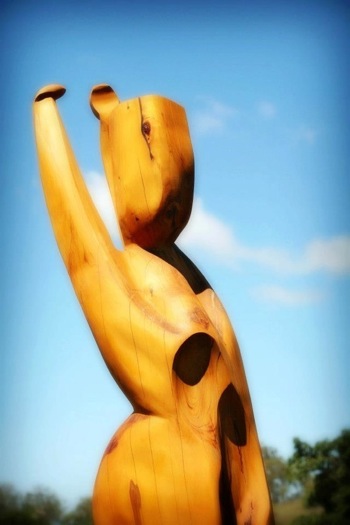 This historic Sunday Drive event celebrates the blessing and renewal of King David Kalakaua's Hula Circle. The newly transformed circle will once again rustle with swaying hula skirts as dancers perform in this sacred space.
Planted in the 1870s, the trees formed a regal setting in which the "Merrie Monarch" would watch his dancers perform—a favorite pastime during his visits to Rose Ranch. Symbolizing an era of reawakening for Hawaiian culture, the trees stood tall for almost 150 years, until March winds brought down two of the 145-foot trunks, revealing the unsafe condition of all.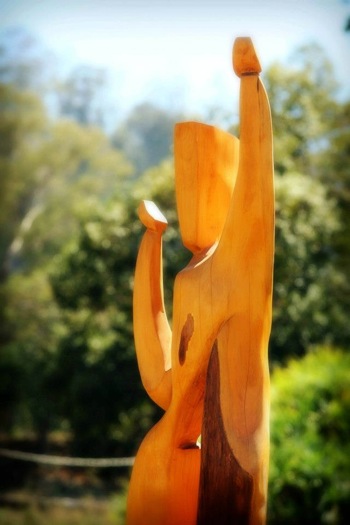 To preserve the circle's deep meaning, Maui's Winery asked local artist Tim Garcia to carve the trunks in a way that tells their profound story. As Garcia's masterful work progressed, the winery 'ohana was startled to see that despite the loss of height, the trees now define the circle in a newly vibrant way.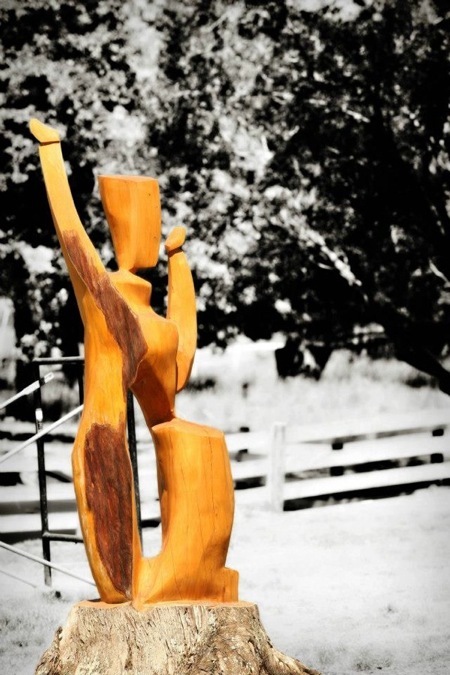 Visitors today are greeted by an inspiring sight: a sculpture garden of ancient Hawaiian guardians, obelisks, an infinity vessel and the figure of Kalakaua himself, arm upraised to welcome all to Ulupalakua.
PHOTO CREDIT:  All photos above are taken by Christ Kompt of Maui Photo Pro. Used with permission.
I invite you to come to the blessing and celebration this Sunday!
Click here or the poster below to get more details on the Ulupalakua Sparkles celebration.