Imagine Maui with very limited access to the beautiful beaches around it. Imagine it very crowded that you can't see the ocean while driving down the road. Imagine… Can you? I can't. Or at least I wouldn't even want to. Part of  Maui's beauty is it's open space, it's beautiful beaches and access to it. And I would want my kids, and my grandkids, to experience the same.  This is why I am participating in this Buy Back The Beach Benefit Luau. To help me organize my thoughts, I decided to break them into "Five"
Five Facts About Buy Back The Beach Benefit Luau 2012:
Buy Back The Beach Benefit Luau is an annual fundraising event by Hawaiian Islands Land Trusts and it is now on it's 11th year.
 This year's BBTB event will be held on the beautiful grounds of  the Old Lahaina Luau on January 28, 2012 at 5:00PM.
Aside from the award winning Hula by the Old Lahaina Luau,  entertainment also includes a private concert by HAPA.
Tickets are available online at Eventbrite, or you may call (808) 244-5263.
Cost of Tickets are $150 per person and $1,200 for a table of eight.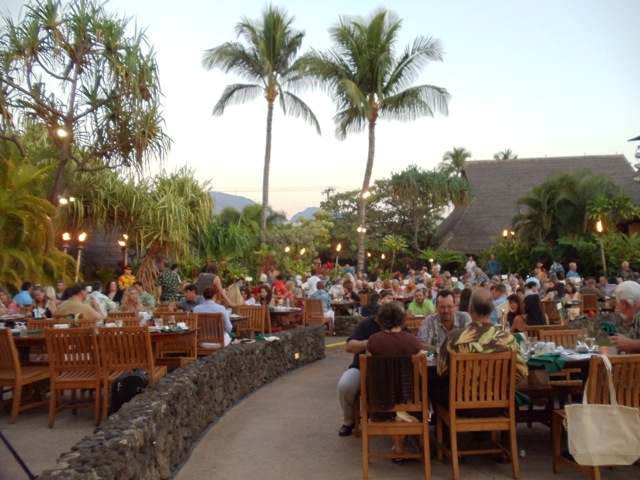 Five Reasons To Attend the Buy Back The Beach Benefit Luau:
To enjoy a great entertainment by the award winning Old Lahaina Luau and private concert by  HAPA
To indulge on the onolicious  food that will  from the Hoaloha family of restaurants:  Aloha Mixed Plate, Old Lahaina Luau, Star Noodles and Leoda's Kitchen and Pie Shop.
To find some great deals on their Adventures For The Aina auction, maybe purchase one or two or more.
To have fun with family and friends.
Five Ways to Support The Mission of Hawaiian Islands Land Trust
Attend the buy Back The Beach Benefit Luau.  Tickets Available here (oh I already mentioned this? 🙂 )
Not available to come?  Live on a far away place? Then how about making "cash" a  

donation via Paypal and help us raise $5,000

to fulfill the challenge and have a donor match it with another $5,000.

 ( I was informed we need help in this are so I made it multi-colored 🙂

Bid on an auction item, or share these auction happening with your family and friends and encourage them to bid also.
Show appreaciation to the major donors and sponsors of this event: Old Lahaina Luau, Mana Foods, Skyline Adventures, Sempra and Boeing.
Participate in the current Buy Back The Beach Social Media Campaign (see below)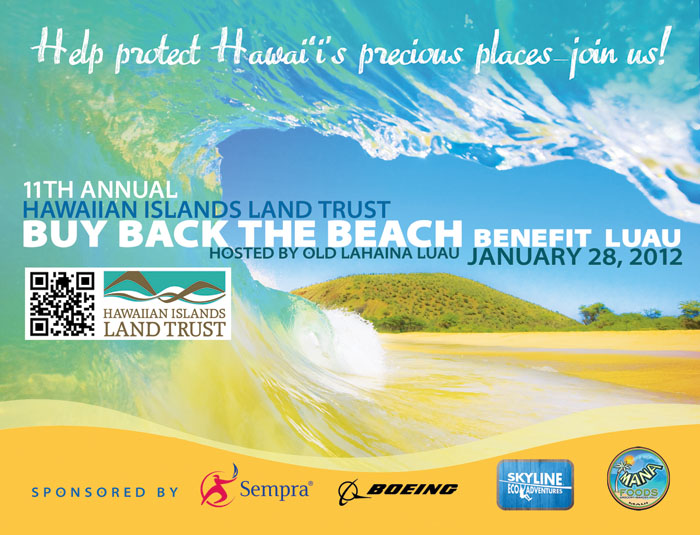 Five Ways to Participate in HILT's and BBTB's Social Media Campaign. 
Like HILT's Facebook Page   Join the conversation
Follow them/us on Twitter  Join the conversation
Discover what our bloggers are sharing about HILT and BBTB and please share them with your circle of friends too: A Maui Blog, The OhanaMama, Non-Stop Honolulu and Barefoot Studios.
During the BBBTB Luau, follow the social media team @spectekula @roxannedarling @peterliu47 @melissa808, @theohanamama and @amauiblog all the other social media enthusiasts (like @DaniaKatz)who will be livetweeting from the luau. The hashtag we are going to use is #BBTB2012. Would be great if you would re-tweet (RT) our tweets as well.  It will be a huge help to us. Let's all do this together!
Read Roxanne's post for more….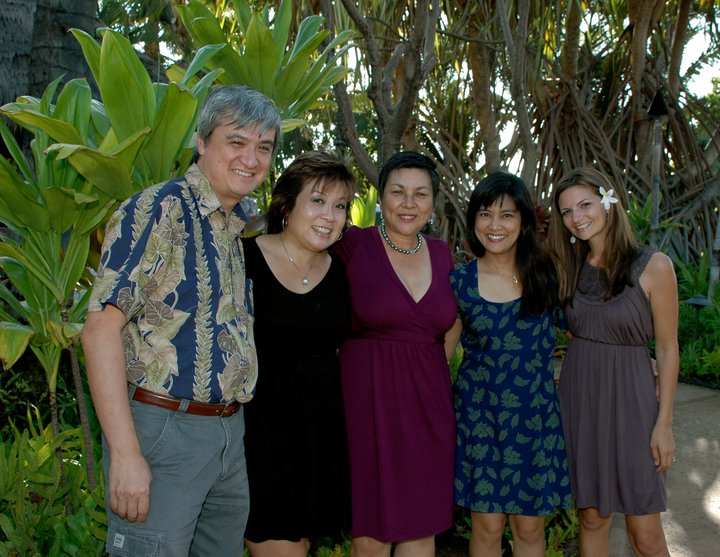 That's all for now friends.  And I hope to see some of you there, or interact with you via online on  Saturday.   Aloha! (P.S. The photo above is the Social Media team for Buy Back The Beach 2011. 🙂
PHOTO CREDITS: photos taken by Peter Liu Photography. Posted on Kaiscapes' Flickr Acct.  and the last photo is taken by Paula MacCutcheon.
THIS POST SPONSORED BY: Aloha Luxury Properties – Maui Luxury Vacation Rentals.