The other day I shared about Buy Back The Beach Benefit Luau 2012 on my previous post. I know most of us want to help in one way or another. I want to highlight one thing that I think all of us can easily do, and yet leave maximum impact. You don't have to be on Maui to do this…
THE  BUY BACK THE BEACH $5,000 challenge!  If we raise $5,000 by the end of the day on January 28, a generous donor will match it. That mean $10,000 for the protection and preservation of the beaches of Hawaii.  How to do it? Easy – just click the button below and it'll take you to the Paypal file where you can donate, safely.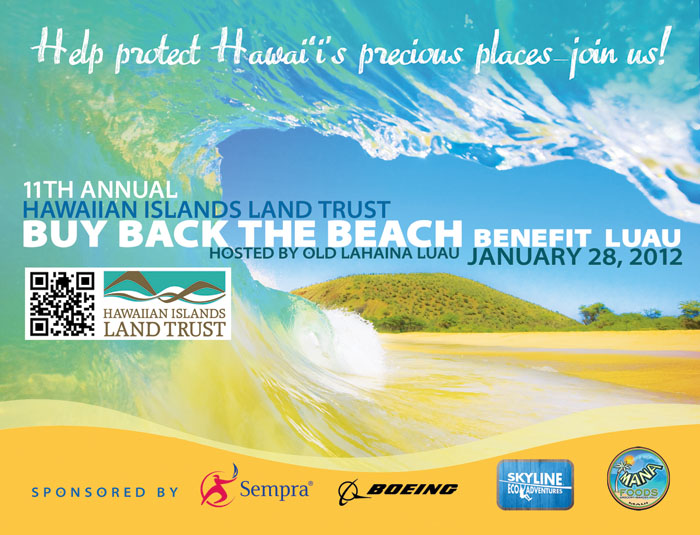 *  To all my friends active on social media, let me share something with you … we are on a challenge here too.  Maui is still relatively new when it comes to harnessing the power of social media to do social good. I am stoked that HILT is willing to give this a try by collaborating with us, some of the active social media users on Maui, to help them achieve this mission of protecting and preserving Maui Beaches.  Would you do me a favor and help us social media users on Maui show our community that there is social media is for social good?  Any amount will be appreciated.  You can also help by sharing of this post to you and encouraging them to give.  I promise I won't inundate you with fundraising posts – it's just that this  one is for Maui, and I am A Maui Blog.  Aloha!
* If you donated, please leave a comment saying you did so we can publicly thank you via our tweets and posts.  Mahalo!