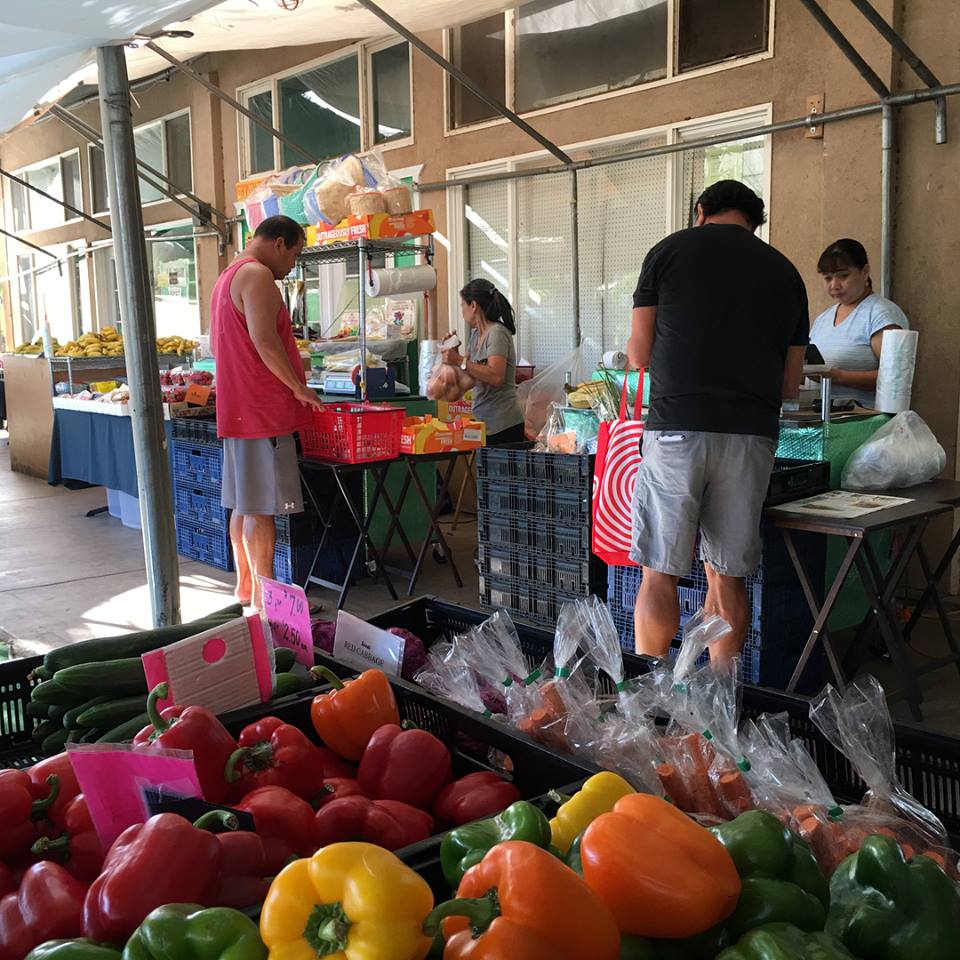 It's been said that God made old country roads for driving and for dreaming, and if that's true then no better old country road exists than the one that takes you to a farmer's market in Hawaii. If you're planning a trip to Maui, Hawaii, or just want to know more about the many farmer's markets on the island, then today is your lucky day! With Maui's lush landscape, abundant sunshine and tropical rains many diverse fruits and vegetables grow across the land.
I call Upcountry Maui home, so I'm a bit partial to the farmer's markets in that area, but whether you make it up Haleakala or not you are sure to find one (or two or TEN) open each day. Below is a list of various Maui Farmer's Markets, divided by regions:
Westside (Lahaina/Kaanapali)
My friends on the Westside of Maui highly recommended a visit to Honokawai's Farmer's Market, now simply called, "Farmers Market Maui." The outdoor market is open Monday, Wednesday and Friday from 7am-11am. They now also have a new grocery store and deli that stays open every day from 7am-7pm, so you can get your fresh goods and gifts any day of the week. Honokawai's Farmers Market Maui is located on 3636 Lower Honoapi'ilani Road, Lahaina, Hawaii.
You may also want to check out the Napili Farmer's Market located in Napili, Hawaii, which is open only on Wednesdays from 8am-11am. It's located in a parking lot at Honoapiilani Highway and Napilihau Street, Lahaina, Hawaii (near Maui Prep).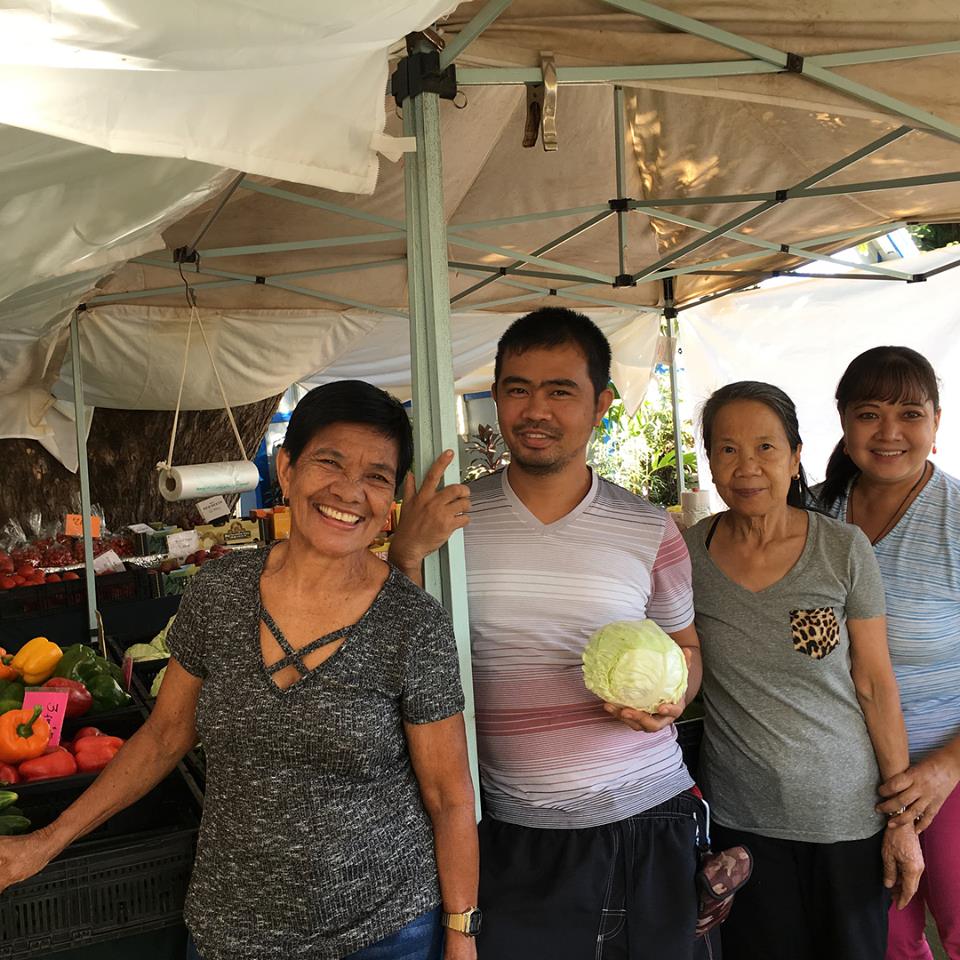 South Maui (Kihei/Wailea)
For those of you kickin' it in Maui's Southside beaches, you may want to check out the Lipoa Street Farmer's Market. They're open every Saturday from 8am-12noon, so swing by and pick you your fresh fruits and veggies then head on out for a fun-filled day at one of Maui's gorgeous beaches. You'll find this farmer's market at 95 Lipoa Street, Kihei, Hawaii.
A Popular one in Kihei is Aloha Market owned by Rowena. Aloha Market is located across from Kukui Mall and next to the Kihei Public Library. One of the many great things about grocery shopping at Rowena's is that I find the produce I am looking for that I rarely find in other places. There is a wide selection of locally grown fruits and vegetables. In addition, they have baked goods, pastries, and other cooking ingredients. Another wonderful thing about going to Rowena's produce market is that the staff is very friendly and helpful.
Central (Kahului)
As you leave the airport to head to your beach hotel, consider stopping by the Maui Tropical Plantation farm stand. They're open Tuesday thru Saturday, 10am-4pm, and offer a variety of fresh produce including, but not limited to the following: apple bananas, pineapples, eggplants, carrots, cabbage, mangoes and salad mix. You'll find this stand at 1670 Honoapiilani Highway, Wailuku, Hawaii.
Another interesting place to find your farm fresh produce is the local mall…Yup, the Queen Ka'ahumanu Center (a.k.a. "Queen K") boasts a unique opportunity to shop for your picnic and a pair of slippahs in one location. My husband bought a beautifully sweet bouquet of purple flowers for me from one of their vendors. The Queen Ka'ahumanu Center is located at 275 W. Ka'ahumanu Avenue, Kahului, Hawaii. It's open Tuesday, Wednesday and Friday from 8am-4pm.

The Maui Swap Meet is a must-do on Saturdays. You will find everything under the beautiful Hawaiian sun there, including fresh produce. This event is held at the University of Hawaii campus from 7am-1pm each Saturday.
Northshore (Paia/Haiku)
The La'a Kea Community Farm has a special charm to it, and good hearts to match! It's open Monday-Saturday from 8:30am-5:30pm. I recently dropped in for an avocado and let me tell you, it was divine! It's located in Paia at 639 Baldwin Avenue.
Upcountry (Makawao/Pukalani/Kula)
The very first Maui farmer's market I ever stopped by was this one: Maui Nui. Kit has always been very helpful with guiding me through which vegetables to pick and how to cook them properly. He and his mom own this beautiful 40-acre farm in Kula, as well as their new food truck with fresh Thai food ready for your enjoyment! They are open Thursday through Sunday from 8am-5pm, and host a special family day the first Sunday of each month.
The "Upcountry Farmer's Market" every Saturday is quite a trip! I love the fresh foods and the amazing people that find their way here. There are tons of organic veggies and fruits, made in Maui crafts and tropical floral bouquets for all to enjoy! Open 7am-12noon on Saturdays at the Kulamalu Town Center on 55 Kiopa'a Street, Pukalani, Hawaii.
The Makawao Farmer's Market meets every Wednesday from 10am-5pm at 3654 Baldwin Avenue, Makawao, Hawaii. Another great Upcountry Maui farm is Kula Country Farms. Their produce stand is open Tuesday-Friday, 10am-5pm, Saturday-Sunday, 10am-4pm. They're located right off Kula Highway, a few yards past mile marker 13 (across from Rice Park) in Kula, Hawaii.
East Maui (Hana)
Wanna take a little road trip to get your farm fresh produce? Then gas up the car and head down the famous "Road to Hana" for some yummy homemade treats and freshly grown food! The Ono Organic Farms Market is open every Monday and Thursday, all day. The Hana Fresh Market is open every Monday from 3pm-6pm, and every Thursday from 11am-3pm.
There are many, many fresh produce stands across the island. I encourage to do your research and if you want to buy organic, then all the more reason to research before you buy. You will love the amazingly delicious fruits and veggies that grow on this island, but you will love the people you meet at the farmer's markets even more. This is one special place!
With mucho aloha,
Jennifer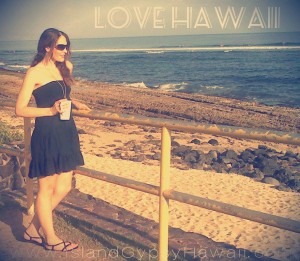 About the Guest Blogger: Jennifer Poppy was born & raised in Texas but has always been an island girl at heart. After moving to Maui in 2012 her lifelong dream of living in Hawaii came true! She sees beauty in the ordinary and has a passion for turning trash into treasure.