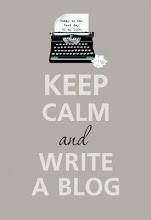 It happened three years in a row. Everytime A Maui Blog gets the "Best of Local Blog" award, this blog comes to a bit of  halt.  Not because I didn't have something to write about (on the contrary, I have a lot of things to write about) but because this time of the year is a very busy time for a blogging mama like me.  My kids' summer vacation is almost over and I am trying to redeem whatever vacation days they have, trying to spend more quality time with them before they go back to school….
Then I saw this poster "Keep Calm and Write A Blog" and it made me smile.  It reminded me not to get overwhelmed by this whole  "I've got to blog but I'm so busy right now" kind of thoughts.  KEEP CALM and BLOG ALONG … blog little by little and it will be alright.  And so that's what I am doing  today.
Speaking of the "Best Blog on Maui" award,  I want to thank you all again for voting for this blog. I know I said it a million times already, but it is true – I am very appreciative of you and your support.
One thing that I had noticed is that the runner-up for the Best Blog on Maui award went to Kamaaina Loans Blog.  I found it intriguing so I went to their blog and checked it out.   Obviously, it was a blog for their business.  It is fairly new and fairly updated.  Since Maui Time's Best of Maui awards are dependent on the votes of the readers, I am assuming that many voted to Kamaaina Loans blog – perhaps their customers who are satisfied, perhaps their employees and employees family and friends who wanted to support  their company's blog. That's all good and valid. All is fair in voting. But it got me thinking ….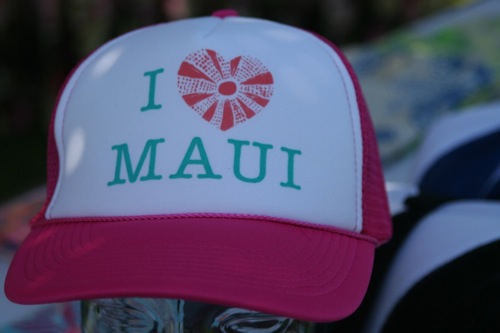 It got me thinking that perhaps many people on Maui are not aware of the many wonderful local blogs we have here.  Not a blog to help a business per se, but blogs of all kinds of interests written by passionate and talented local bloggers.
And so, even though I am not fully ready to introduce the network yet (because I was hoping to created an awesome logo before I launch) I decided it's time to Introduce the MAUI BLOGGERS NETWORK. The Maui Bloggers Network will be an integral part of A Maui Blog. This is a win win situation because it will promote the bloggers in the Maui Bloggers Network while you, my dear readers, get more updated news about Maui and topics of various interests written by these talented and passionate bloggers.
Maui Bloggers Network is a closed group in Facebook open to all Maui Bloggers. That means "bloggers who live on Maui, fulltime and part-time, blogs about any topic they are passionate about" or "bloggers who blogs about Maui even though they live outside of Maui (at least 80% of their blog topic is about Maui)".
Who are the bloggers in this Maui Bloggers Network?  Here they are, complete with links to their blogs: Tadah!
1. Liza Pierce – www.amauiblog.com www.lizas-eyeview.com
2. Ihilani – www.sopupuka.com/blog www.pupukalife.com
3. Lori Watt – http://www.mauigirldreaming.blogspot.com/
4. Vinny Lorusso – www.cyngle.com/perspective
5. Linda Lindsay – www.celebratemaui.com, www.mauilibrarian2.com
6. Heidi – http://hongsauyoga.com/
7. Roxanne Darling – http://www.barefeetstudios.com  http://www.beachwalks.tv http://www.divineopeningswithrox.com
8.Howard Dinits http://www.EatDrinkAndBeMaui.com, http://www.easymauirealestate.com/blog
9. Sarah Burns  http://www.theohanamama.com and http://www.tadahsocialmedia.com
10. Kim – http://www.focusmaui.com
11. Sam Molitas – http://mauisbestmassage.com
12. Peter Liu – http://peterliuphoto.com, http://peterliu47.com
13. Luana Fukumoto- http://mauicouponmom.com
14. Joyce Chin – http://www.joycechinphotography.com/blog
15. Courtney Turner – www.mauijungalow.com
16. Sheralyn Guilldminot www.paradise-found-in-maui.com/maui-blog.html
17. Dania N. Katz www.daniakatz.com
18. Wendy Laurel http://www.wendylaurel.com
19. DzinePOD – Sylvia Kikuyama http://dzinepod.com/blog
20. Toby Neal http://www.tobyneal.net/
21. Elinor (Eli) Gawel http://www.mauiqigong.com/ (not quite fully up yet)
22. Lena Castles –   http://adavidstory.com/
23. Erik Blair – http://www.accidentalconsultant.com
24. Chris Norberg – http://www.mauigoodness.com
25. Kris Nelson – http://www.kaanapalidreamin.com and http://www.mauibypostcard.com
26. Tania Ginoza – http://mauishopgirl.com
27. Shane Robinson – http://www.shanerobinson.com
28. Sara Tekula – http://www.spectekula.com and http://www.plantawish.org
29. Kathy Becklin http://themauiminute.com/blog/
30. Marilyn Jansen Lopes http://mauicountryfarmtours.com
31. Jody Yoshida http://www.jodyyoshida.com/
32. Kevin Bates – http://www.wevecreatedamonster.com
There are many more! There are 72 members right now in the group although not all are active.  The members listed above are the ones who recently responded to my call for a "spot check" by listing their URL's in a post.  I will be adding some more in this list as they add their URL in the FB doc.
So there you are my friends. I think this list of wonderful Maui Blogs will keep you busy reading about Maui while I re-group and come back with my regular "A Maui Blog" blogging 🙂
Aloha!
P.S. – Are you a Maui Blogger who wants to join the group? Leave a comment with your URL in it. Also, please find us on Facebook (search for Maui Bloggers Network) and request to join.
Next post will be about a Maui Website that you will tremendously enjoy. Many of you probably already know what I am talking about – can you guess? Till next post 🙂
Any other feedback abut the group, please feel free to write your comments below. Aloha again!