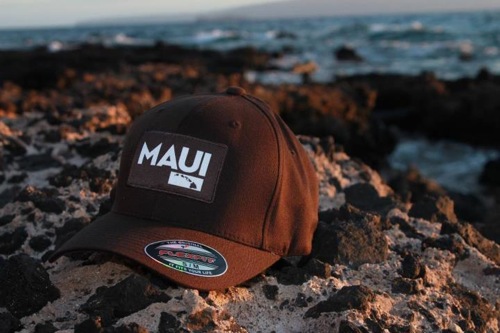 Nowadays, what is the first thing you do when you want more information about a particular person, place or thing? Google it, right?  Ok, maybe you do not use the Google search engine in particular. Maybe you use Bing, or Yahoo, or Alta Vista (Ha!  Does Alta Vista still exist? That was my favorite search engine prior to Google…but I digress…)
Whatever search engine you use, chances are you search the Internet for information on anything you want more info of.  That's exactly what I did when I first decided to create a blog focused on Maui.  Of course I already know a lot about Maui because I have been living here for almost 20 years.  However, I wanted to see what's out there, what information are available in the world wide web.
Guess what website kept on popping up when I type in the word Maui Info on Google?  It's Jon's Maui Info, at www.mauihawaii.org. I was like "Who is this Jon guy?"  Seriously, I was very curious. The website was choke full of information about Maui – relevant updated and detailed information.  I tried to figure out if he owns a travel agency and that's why he was promoting Maui, but he doesn't.  I spent considerable number of hours exploring his website getting ideas for my blog.   That was 6 years ago.
Fast forward to year 2012 – Jon and I got connected online via social media!  Aimee of @lifeinparadise tweeted me introducing Jon to me as she was teaching him how to incorporate the social media tools into his website.
It's turned out, Jon is not a Maui Local.  He is what we call a Maui Snow Bird.  He has been coming regularly to Maui for over 25 years and created the website 13 years ago. He has no business on Maui to promote. It's just a hobby for him.  His love for Maui motivated him to start the website and share valuable information about this island to others.
Jon is a super nice guy. I have yet to meet him in person, but our interaction via e-mails and social media channels tells me that he  is.  Jon has been writing about Maui for 25 years and he is able to spend more time on it since he retired ten years ago.  He loves writing about Maui as much as I do – there's a kindred spirit right there.
The www.mauihawaii.org website presently has 470 pages, including 104 pages about hotels and condos, 159 pages about restaurants, 65 pages about sights-activities-shopping, and many other pages about Maui information, photos, videos, copies of past newsletters, and more. Whew, that's a lot of information!
Among people planning a trip to Maui, his most popular pages are the reviews and photos of Maui hotels and condos. Once people have booked their trip to Maui, the most popular pages are the Restaurant reviews-photos-menu lists and the Things To Do pages.  After people have been to Maui, their favorite page is the list of links to Maui webcams.
Jon's monthly Maui newsletter is popular  among people planning a trip to Maui, and people who have already been to Maui.  There is a blue box to click on, to sign up for the newsletter, near the menu, on every page of his Maui website.
I talked about the many Maui Local bloggers in my post last week but I thought I should feature Jon on A Maui Blog as well.  He deserves the appreciation for the love he has for Maui.  The news recently on how Maui's tourism is booming is great!  I honestly believe that people like Jon helped a lot in making the "boom" happen 🙂
Photo Credit of Maui Cap: Christopher Kompst of  Maui Photo Pro