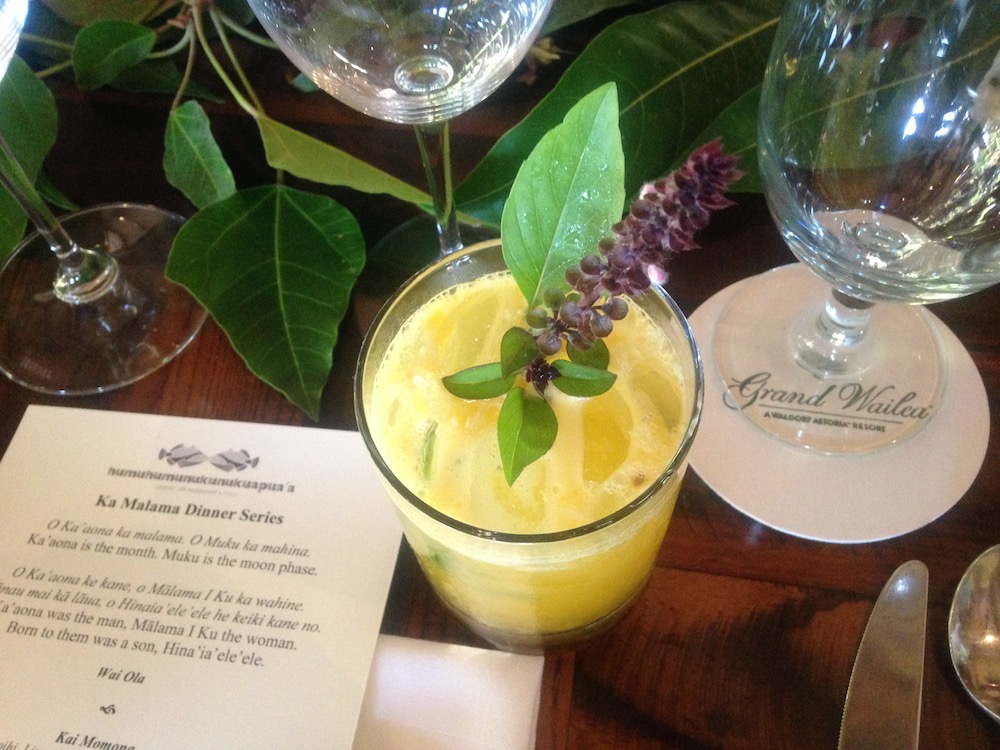 Ka Malama Dinner Series at the Grand Wailea – It was a fascinating experience – a unique feast engaged with cultural learning.  The suitable pairing of wine with the food served is an added treat. The welcome cocktail is the "cherry on top"! Thanks to Sommelier Yeshua Goodman for that delicious Lilikoi Basil cocktail shown on the photo above (now I am craving for it as I look at the photo – good thing we have Ocean Vodka at home – maybe I'd try to re-create this 🙂)
It was a wonderful night  … something that lovers of food, wine and culture would enjoy. It's a great experience to share with family and friends, dinner with awesome food, great education and good conversation. I highly recommend for you to experience Ka Malama Dinner Series when you visit Maui because it's one of a kind (I actually recommend for Kamaaina to experience this as well).
Ka Malama Dinner series is held every 3rd Thursday of the month at Humuhumunukunukuapua'a at the Grand Wailea. The word malama refers to the lunar month. (It's also close to the word mālama, meaning care and stewardship.)
Days before the Ka Malama Dinner series is held, Chef Michael Lofaro and Cultural Ambassador Kainoa Horcajo forage, fish and gather the foods and inspiration through lush remote valleys and ocean excursions.  Then they create a five-course dinner for Ka Malama.
Ka Malama Dinner Menu is unique –   no two dinners are alike because they do not know what ingredients they will have and will gather through their forage until they are out on the ocean, jungle or field.  Whatever is in season (based on the ancient Hawaiian moon calendar), whatever is in abundance, those are the ones they gather  and then they create the dish.  It's the Hawaiian way – they observe, they let the moon guide their fishing, planting and harvesting, they gather only what is needed, they do not waste.  They care for the aina and kai, and for the generation to come.
The food served were "exotic".  But don't be afraid because "exotic" does not equate to weird when it comes to Ka Malama Dinner Series.  In fact, the food we had were all so delicious and tasty – nothing weird about it.  When I said exotic, I meant it's extra ordinary.  The paradox is that it's extraordinary but they use local ingredients that are so common, so ordinary and so readily available here on Maui, Hawaii.  I would say that it's the preparation and the passion that was put into it that makes it special and extra ordinary.
They say a photo is worth a thousand words, so let me show you some photos I took of the food during our Ka Malama Dinner:
Let's start with water.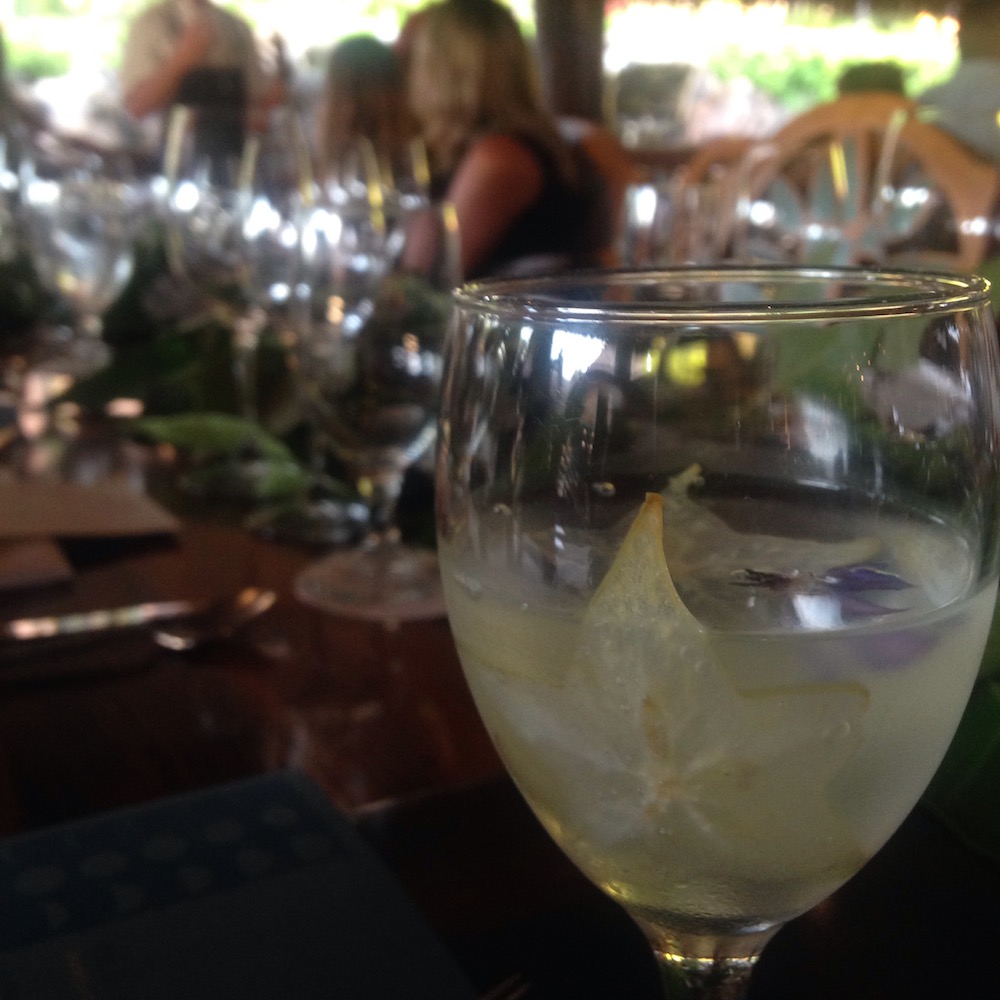 "This water before you was gathered from a mountain spring and carried for two hours on my back through the island brush. Please enjoy; it has been infused with flavors we foraged in our journey preparing for tonight's celebration." – Kainoa Horcajo at Ka Malama Dinner, Grand Wailea (via TripStyler)
* * * * * * * * * * * * *
The Kai Momona – Opihi, Limu, Wana, Shellfish Emulsion. This dish was paired with Parigot Richard, Cremant de Bourgogne from Burgandy, France. At the end of this post I am going to share a video and there you will hear Kainoa and Mike talk about Opihi and Limu. I love opihi. Harvesting it fro the ocean is a labor of love. Make sure you watch the video and you'd know why.
* * * * * * * * * * * * *
Uhu – Dashi Fondue, Ulu, Kabayaki, Greem Onions. Paired with Foreau, Chenin Blanc from Vouvray, France. This ulu was cooked to perfection. I am not so eloquent at describing the taste of food so I will simply say that this dish taste awesome!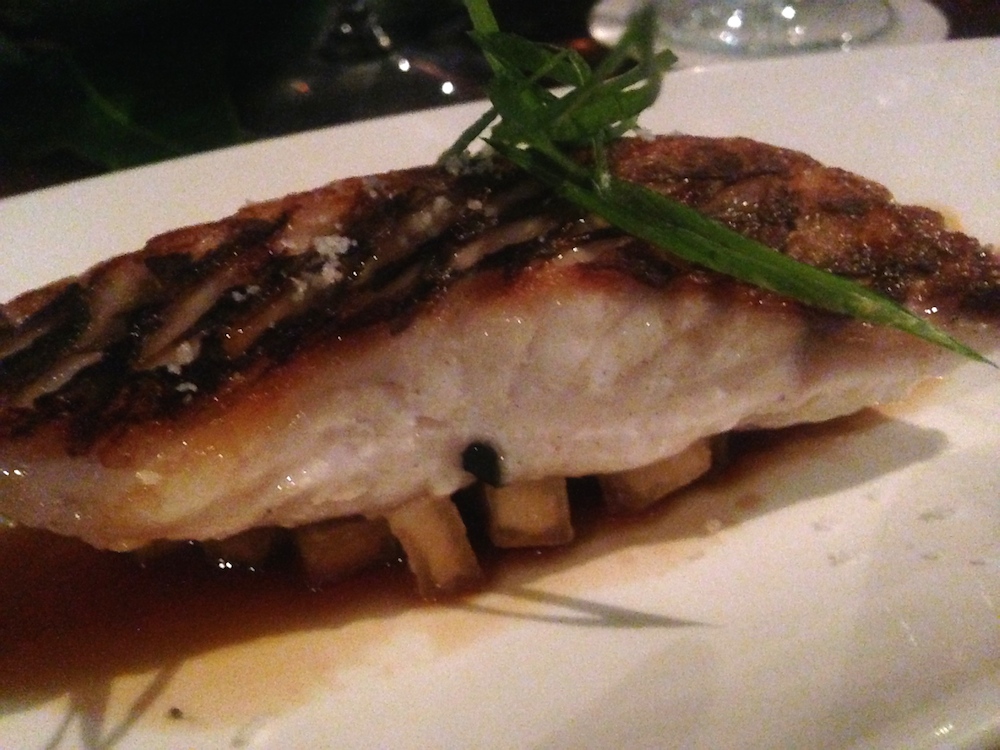 * * * * * * * * * * * * *
 Aku – Grilled Smoked Tomato, Pa i ai, Sunflower. Paired withDomaine Tempier, Rose from Bandol France.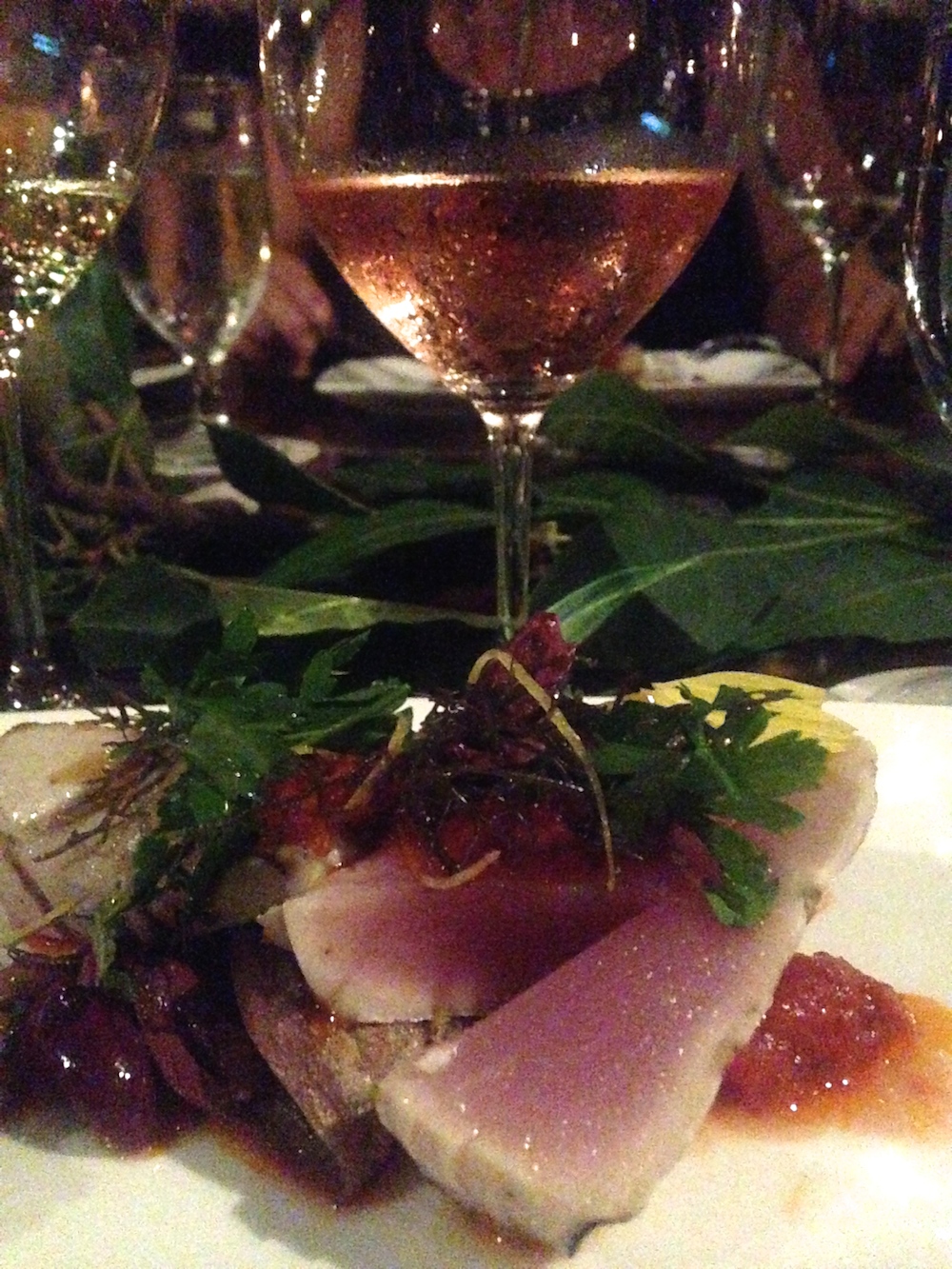 * * * * * * * * * * * * *
Now for the Dessert. It was perfect timing for us to attend that night because the dessert is Halo Halo. As you know, halo halo is from a Filipino culture and it's one of my favorite dessert! This variation of Halo Halo, with Uala Summer Fruits, Lemongrass, and Honeydew Shave Ice, is fantastic. It's not the traditional halo halo I grew up with, nevertheless it is very refreshing and yummy, and I loved it!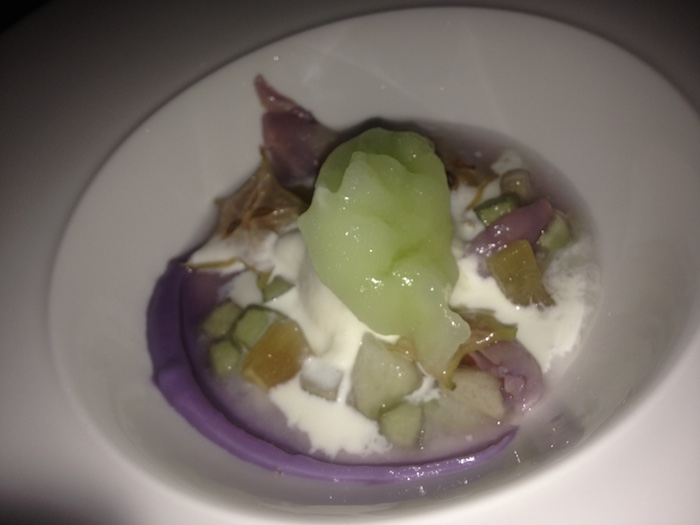 * * * * * * * * * * * * *
Now, here's an exciting news:  Ka Malama Dinner Series, The dinner — from the wilderness to the plate — is going to be a show called "SEARCH…Hawaii, Where Food Meets Culture" that airs on Sundays at 6:30 p.m. on KHON starting October 11. You can follow them on their paths of discovery in the mountains, fields and ocean; through the cultural lessons; and ultimately in the kitchen.
Prior to the show SEARCH … Ka Malama Dinner was also featured in PBS Food Show, the Original Fare by Kelly Cox. This is the video I was taking about earlier where Kainoa talked about the limu and Mike talked about the Opihi.  The video is 20 minutes long but it's worth watching all the way to the end. Half of the video is about Kelly's visit to the Travaasa Hana, and her adventure in trying throw net fishing which I also learned and blogged about earlier this year.  So now, watch this video and learn more about the "search"  ….
* * * * * * * * * * * * *
The next Ka Malama Dinner is on Thursday, October 15th. Cost is $150/person, includes wine and cocktail pairings.  For reservations, call 808.875.1234 x51
Want to read more about Ka Malama Dinner Series? Jump to Frolic Hawaii and read this post by Melissa Chang.