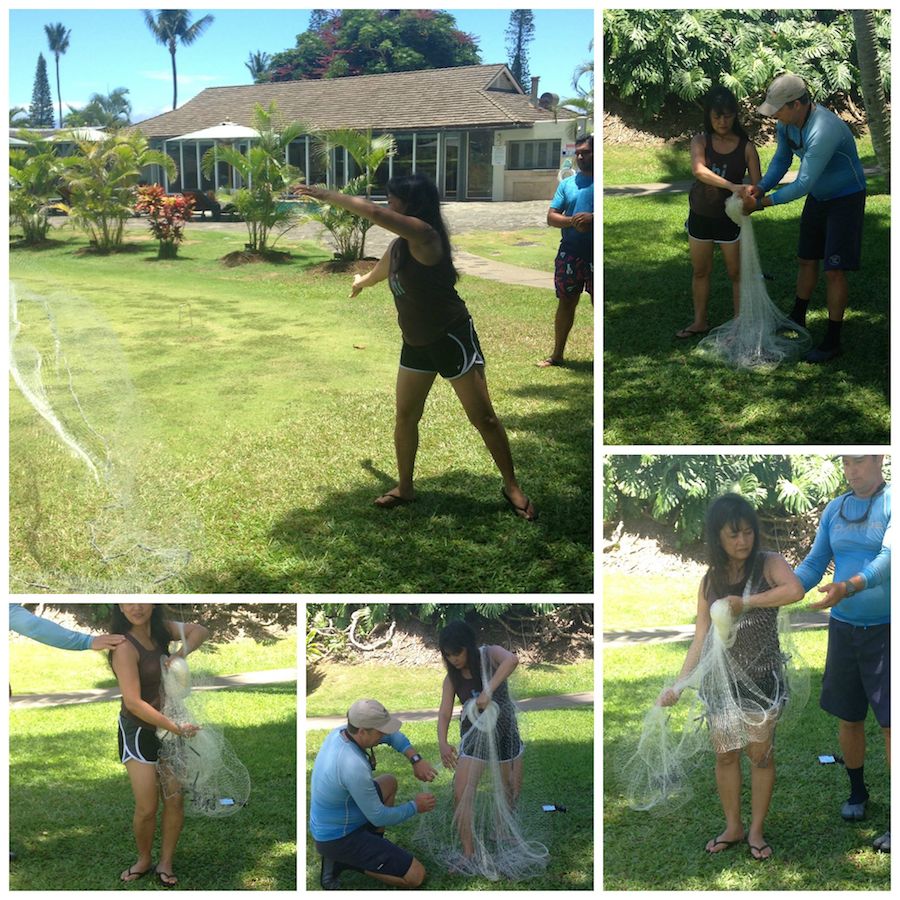 Continuing with our Travaasa Hana adventure stories, one of the many activities that I really enjoyed doing was learning "Throw Net Fishing".  Noelle took a photo of me during our lessons at Travaasa Hana, but she didn't go with us at the bay, so I didn't have a photo of me actually throw net fishing at Hana Bay.   I did take some photos of some of the "classmates" I had that day. These two young girls are sisters. Their whole family learned the art and skill of Hawaiian Throw Net Fishing, and it was neat to see how they are learning about Hawaiian culture through this activity.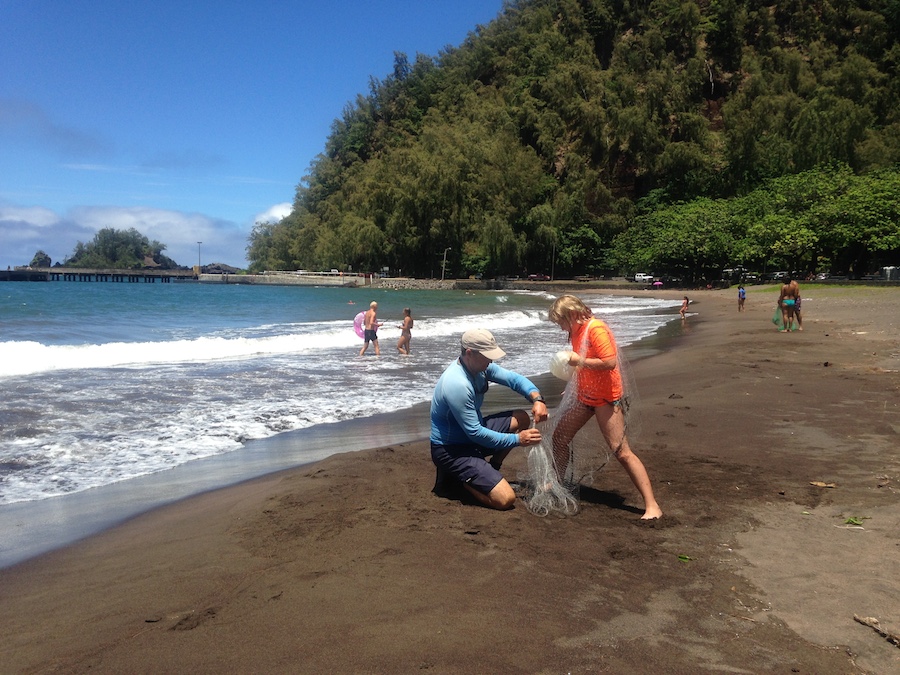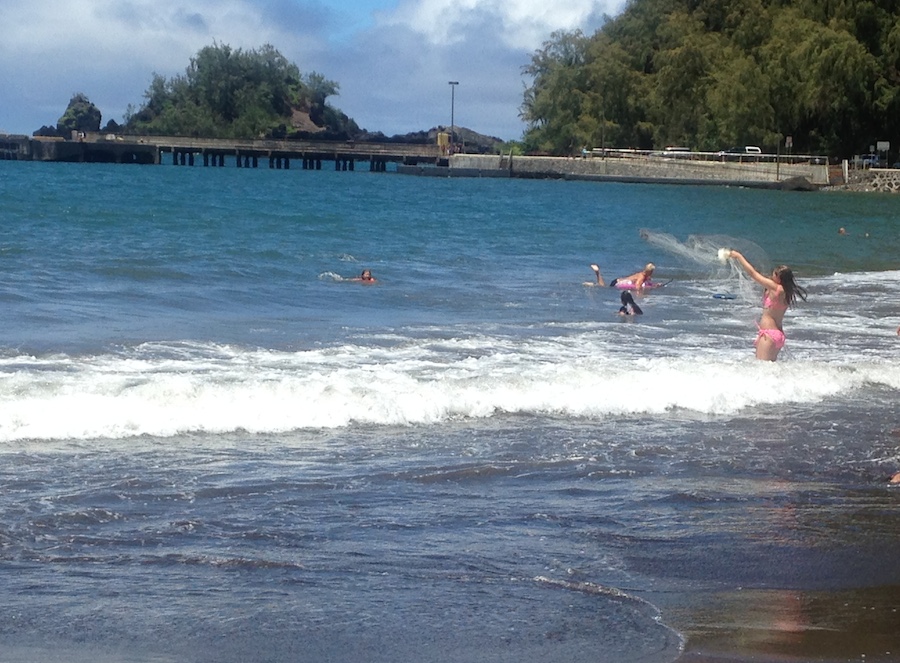 I used to think that fishermen just throw the nets randomly but now I know that there are steps to follow to ensure that we are casting the net right.  We did not catch any fish but it was an insightful experience to learn about this culture of traditional Hawaiian Throw Net Fishing. I learned a lot from our instructor (I wish I wrote down his name, because I can't remember at this time … will find out and write here soon)
Here is a video of Sarah Sekula explaining the process I learned (just imagine it's me 🙂 ). First, we learned how to "load" the net. Basically, you hold it in three parts to allow the net to open at a wide angle. This involves looping part of net over your shoulder, lunging and placing another part of the net over your leg – kinda awkward for newbies but the more you do it the more you'd get comfortable and it gets easier.  
Now here is a nice slide show video of  Hawaiian Throw Net Fishing, with upbeat Hawaiian music that I think you will enjoy:
Patience, Timing, Focus and Skill -these are the important components Hawaiian Throw Net Fishing. Read this Hawaiian Throw Net Fishing article and find out more about it.
A hui hou!
Previous Post – Part 1  Mother Daughter Get-away at Travaasa Hana