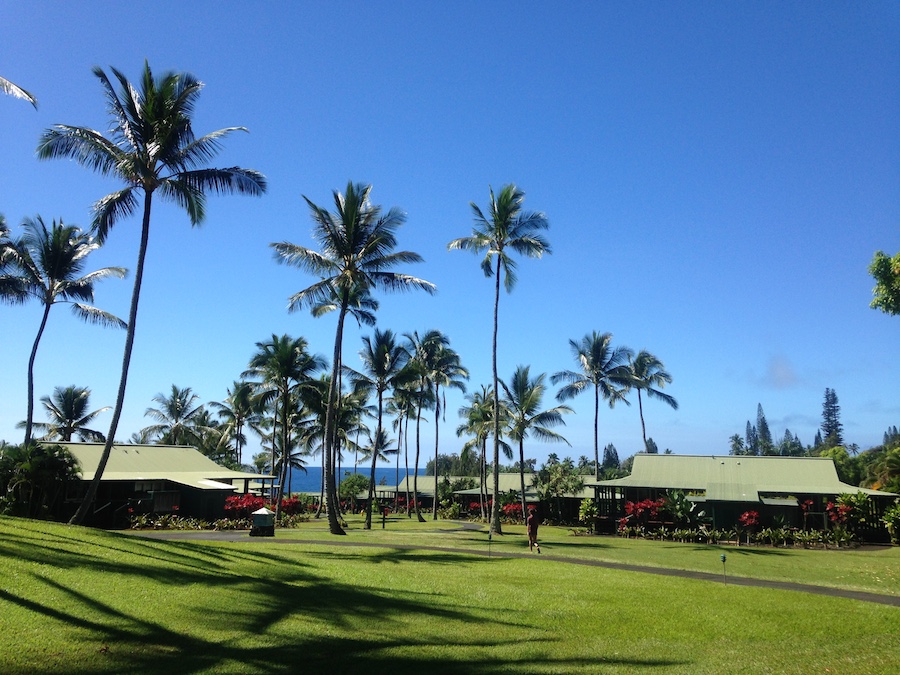 "This place is our most favorite place on earth!",  I heard the couple next to us said to the waitress serving them.  Then they went on and on sharing how they are enjoying their stay. I wanted to join the conversation and say "us too!"  As you already know, Travaasa Hana is one of our most favorite places on earth! My daughter and I are here for our mother and daughter get-away and we are enjoying it this year as much as we enjoyed it last year. It's different experience but both are wonderfully relaxing and rejuvenating.
I am writing this on our last day here at Travaasa Hana. You might be thinking, "why is she blogging right now instead of enjoying Hana?"  The answer is simple.  Based on my four year experience of  on coming here, if I don't post now while I am here, I won't post when I get back to the Kihei (or it will be a long time before I do).  Once I get back to Kihei, I get back to the busyness of life, finding the time to blog can be a challenge.  If I don't blog now, chances are you won't see a blog post about our Hana get-away until much later. However, if I can get one post started I think I'd be motivated to post more. Besides, this is really "not work".  I am sitting here on the lanai enjoying the ocean view while writing this.  We've done activities in the past two days, we just wanted to chill out today before we head back to Kihei. This is part of chilling out 🙂 . This post in a work on progress and I probably will be adding Part 2 and Part 3 as I go. Let's get this first one started.
Many of you had been following us through my posts on Facebook, Twitter and Instagram. Some of the photos below, we have not posted on social media yet. They are exclusively for the blog 🙂
The Drive to Hana – The Famous Road to Hana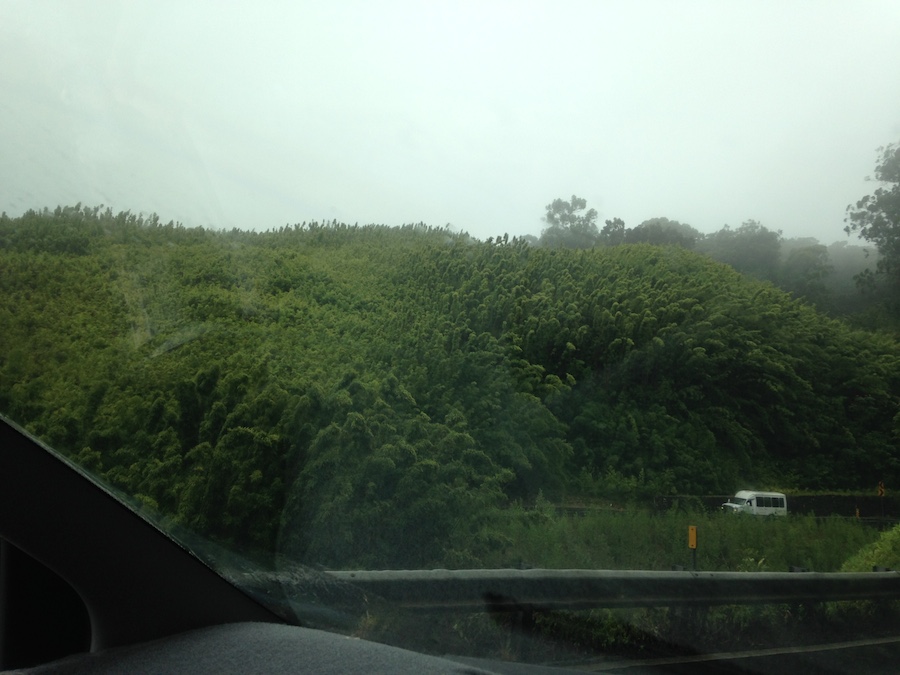 Bamboo Forrest on the Road to Hana. It was so thick and lush.  There wasn't much vehicles on the road to Hana that morning but we did stop several Valley Isle Excursion Tour van on the road.  It was a pleasant drive that morning.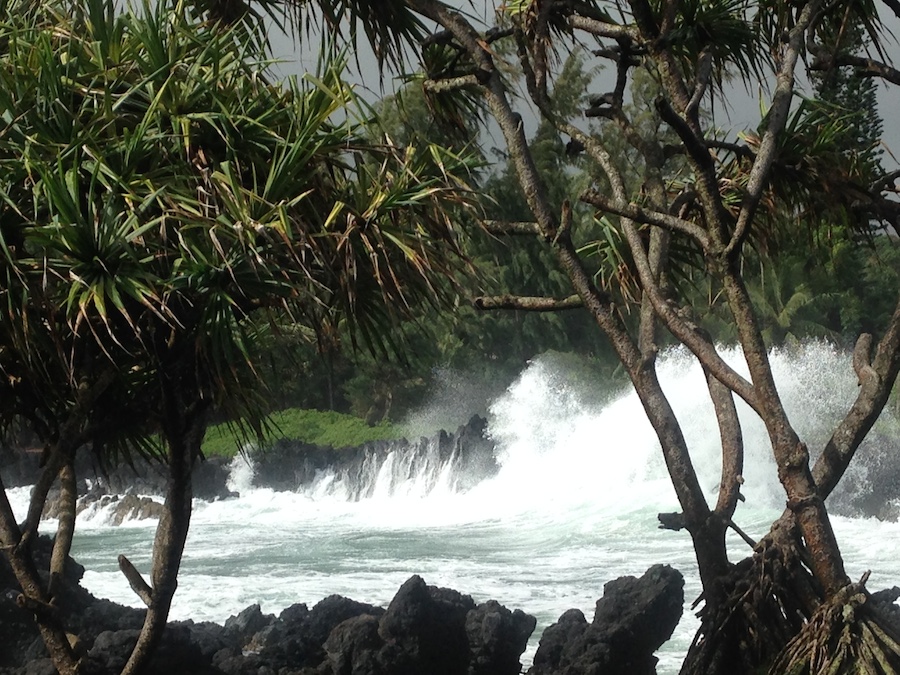 Keanea Point across from the Ball Park  1 of 2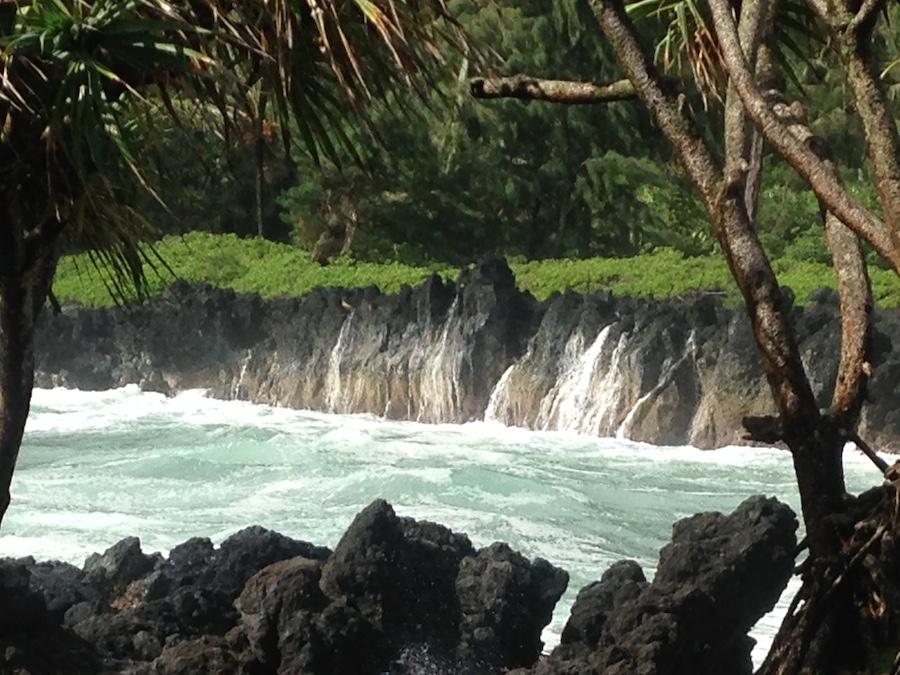 Keanea Point across from the Ball Park  2 of 2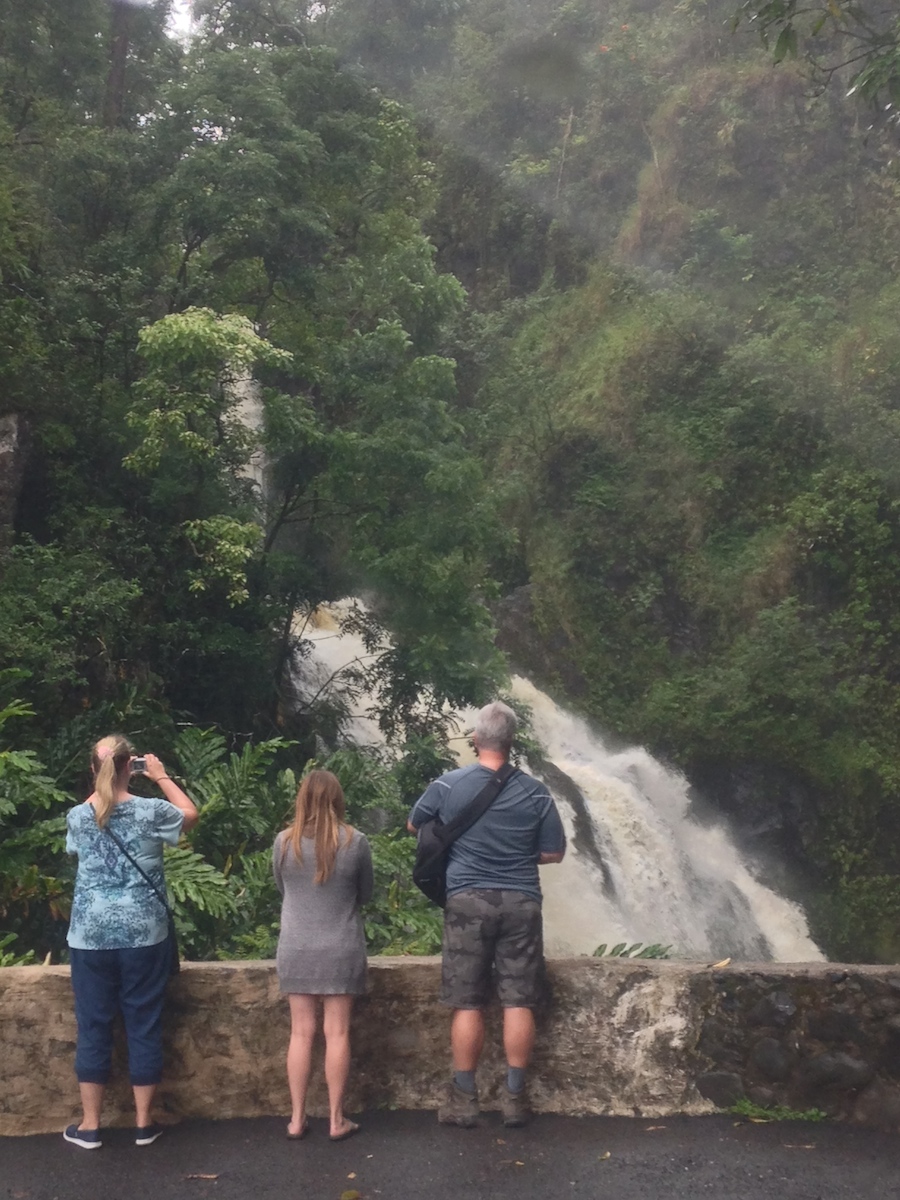 Tourists and Locals are taking photos of the raging waterfalls.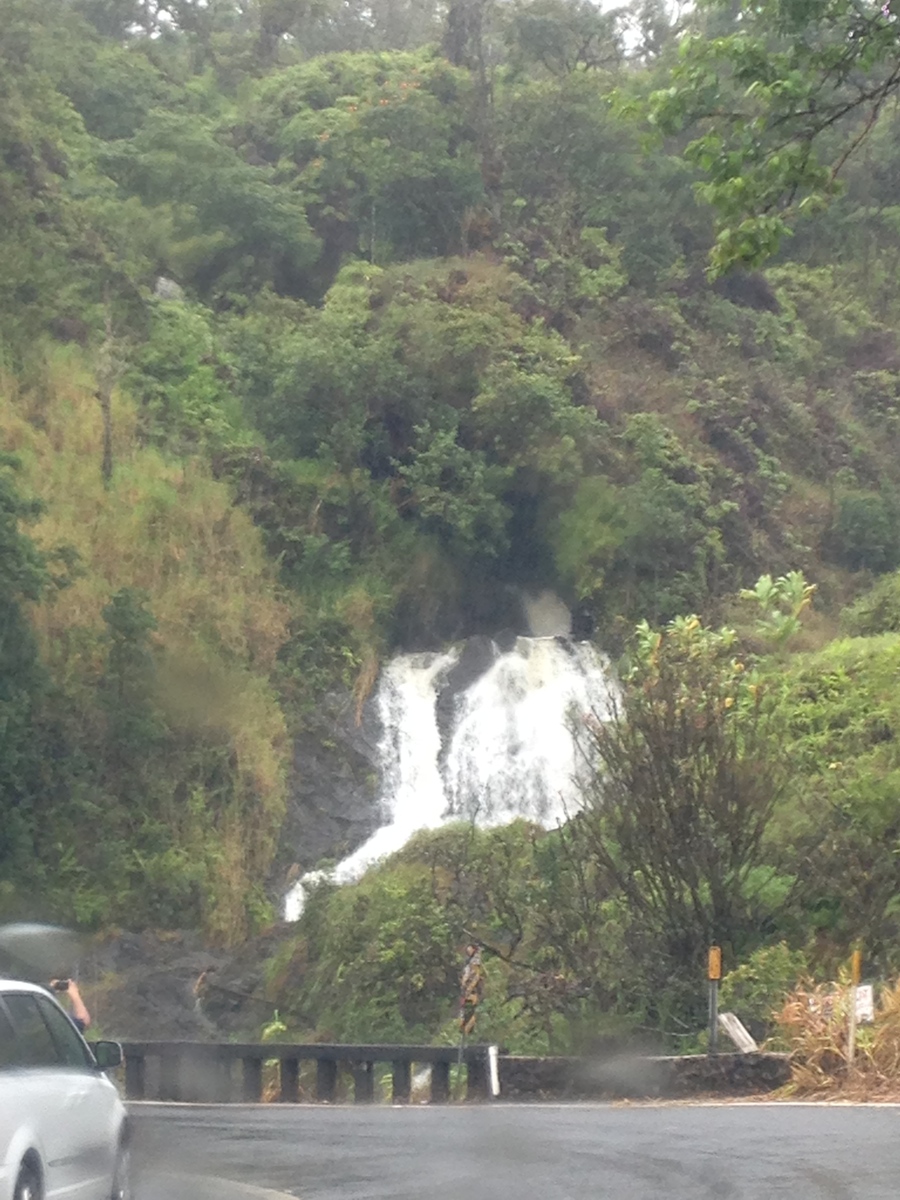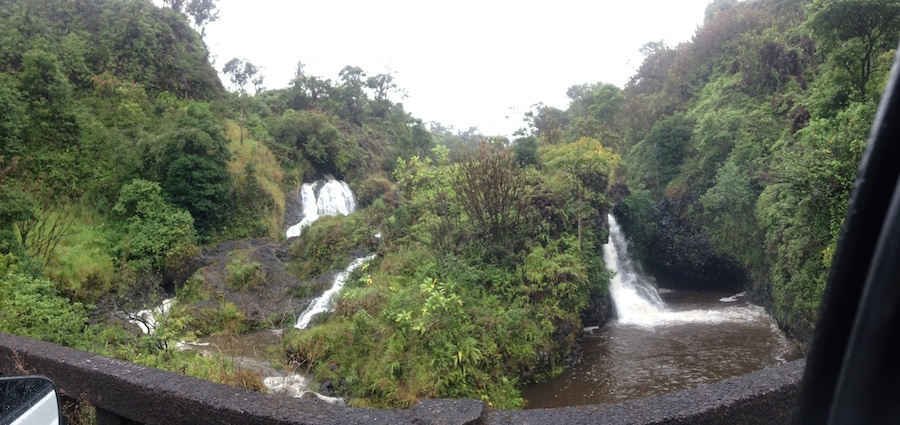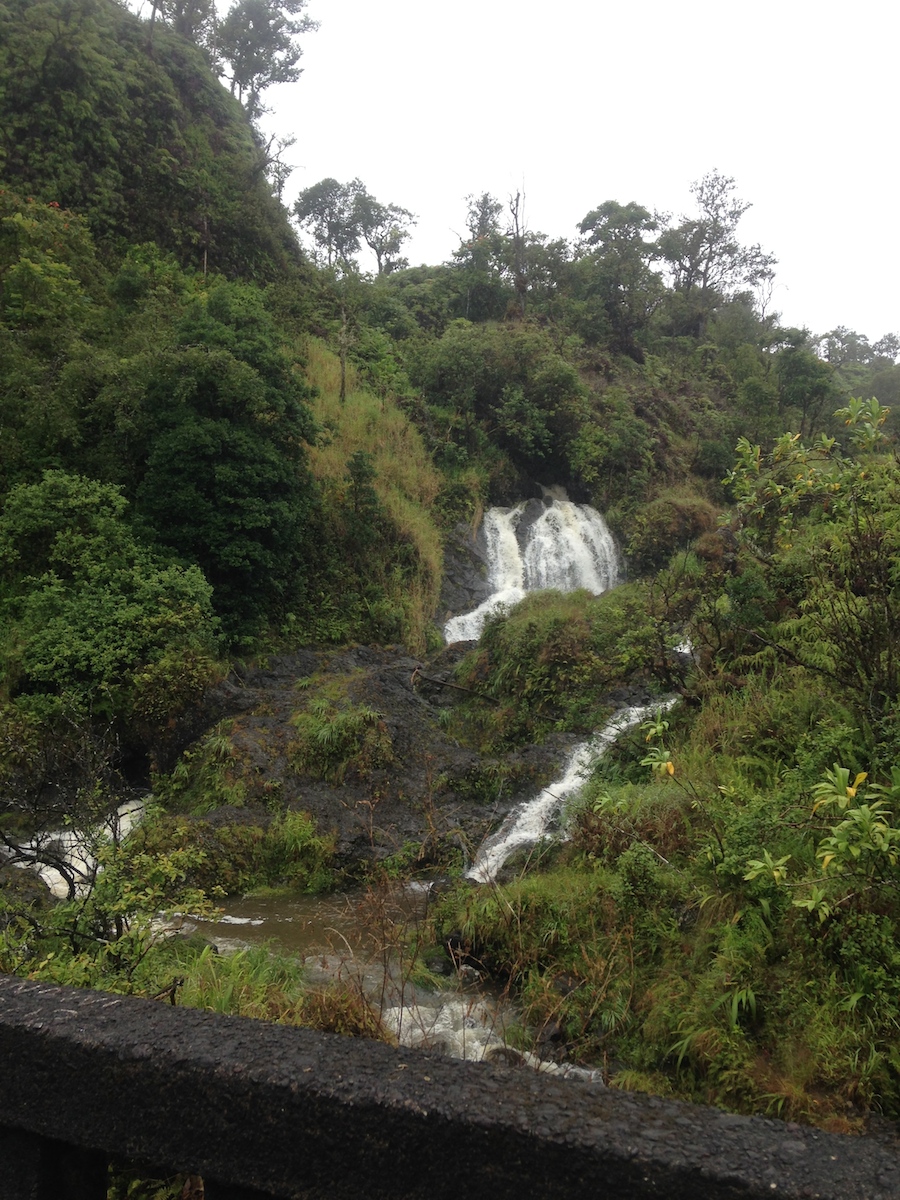 Oppss, ,it's time for us to check out … I will upload this now and will add some more caption here later.  Stay tuned for more.