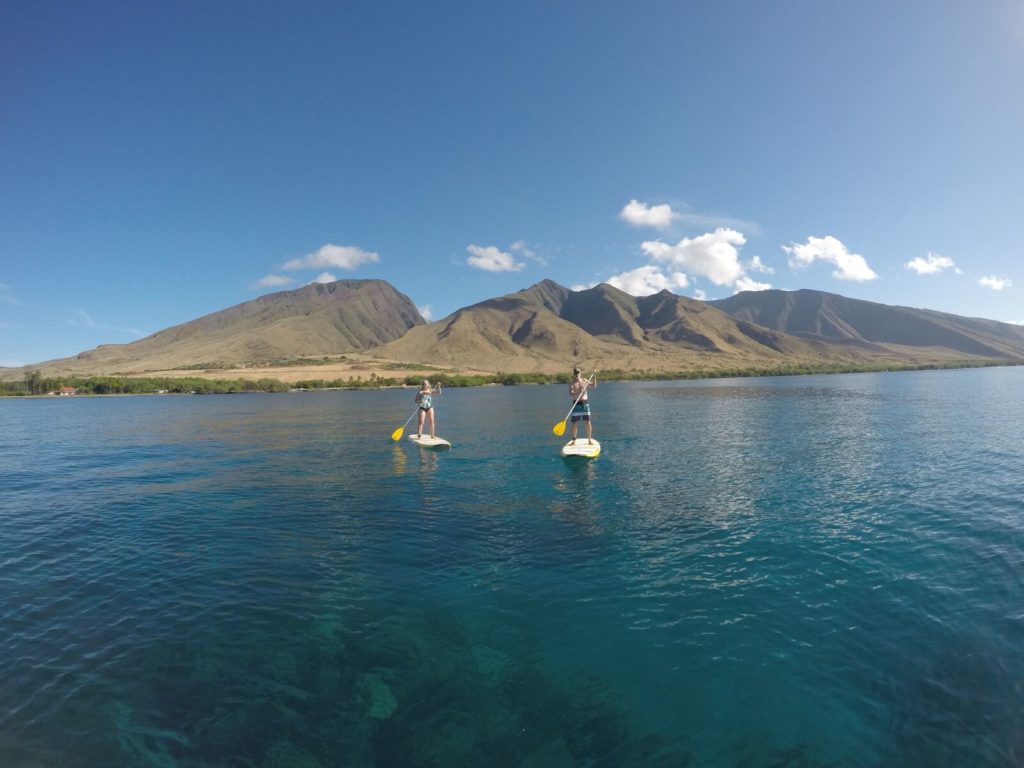 Friday morning we were on our way for our Paddleboading session with Hawaiian Paddle Sports. They moved our location about 20 miles north to mile marker 15 between Kihei and Lahaina to ensure we had quiet water surfaces following the rain and waves experienced at Makena the last few days.
We met at Leoda's Kitchen and Pie Shop, more on this later, and Curtis, our guide from last week's Kayaking and Snorkling tour was waiting for us. After a brief rundown on how to paddle and where to stand on the boards, we were off to a quiet coastline beach across the street.
We started off sitting on the Paddleboards and getting used to paddling and balancing in the shallow sections of the coral reefs. Once in deeper water, we were both able to stand up and continue paddling. Sheila commented after a couple of minutes that I looked relaxed, to which I replied, "well, I am not". It was at that point she noted that only my eyes were moving and that the rest of my body was rigid.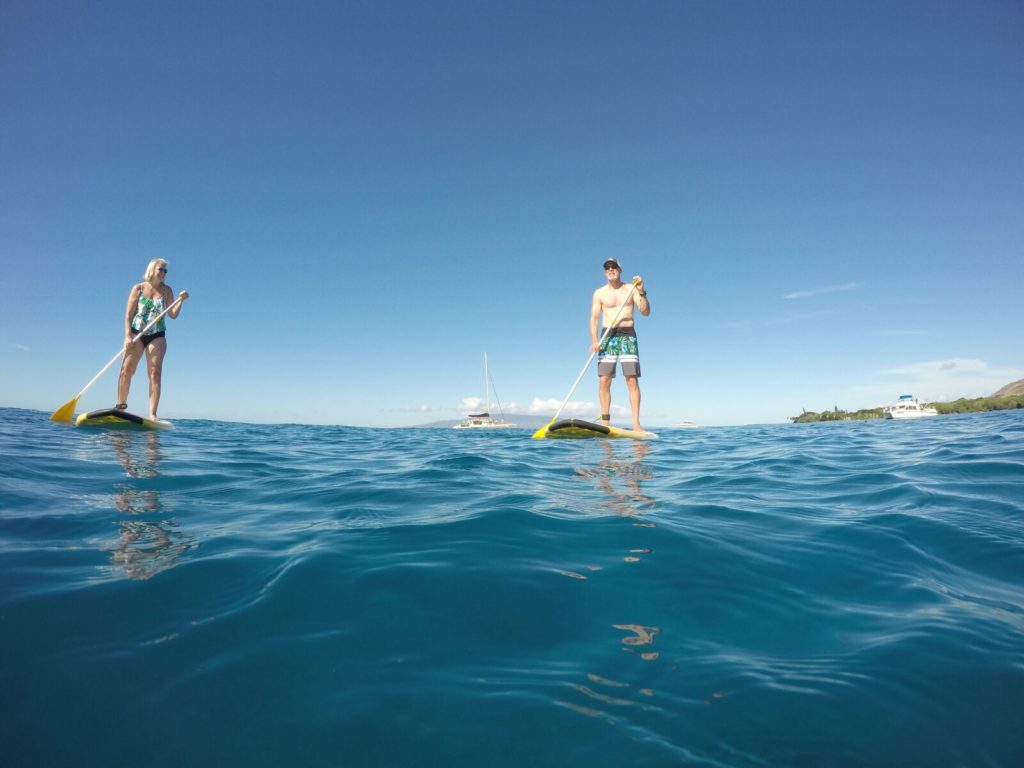 Curtis talked to us about the ocean floor and also about some legendary battles that were fought close to where were paddling. He also took lots of great pictures that were later posted to Drop Box for our retrieval.
His direction to us that we should, "look to the horizon, not down" was spot-on as we both stayed on our boards the entire excursion. As we made our way beyond the large snorkeling groups of up to 50 people, we were especially grateful to have taken advantage of a private tour where our guide was 100% attentive to us the entire time.
We also spotted several smaller sea turtles much to Curtis' delight. After a brief rest and some water, we started to slowly work our way back to shore navigating within the spaces between the reefs as best we could. Still sort of amazed that we didn't take any spills.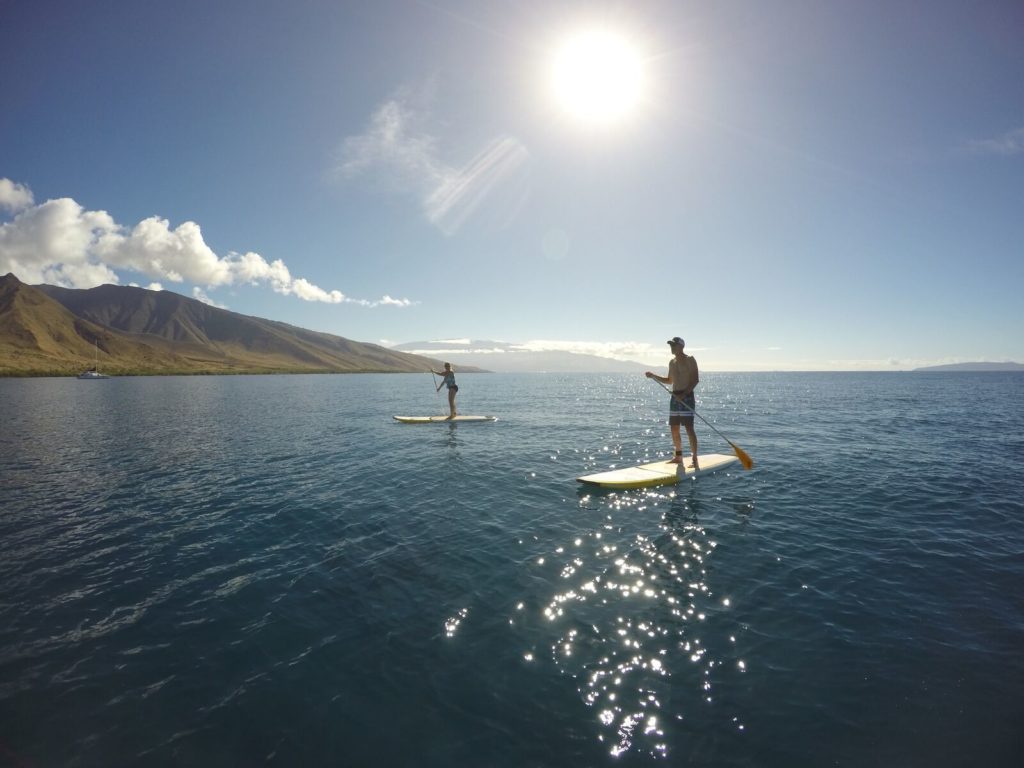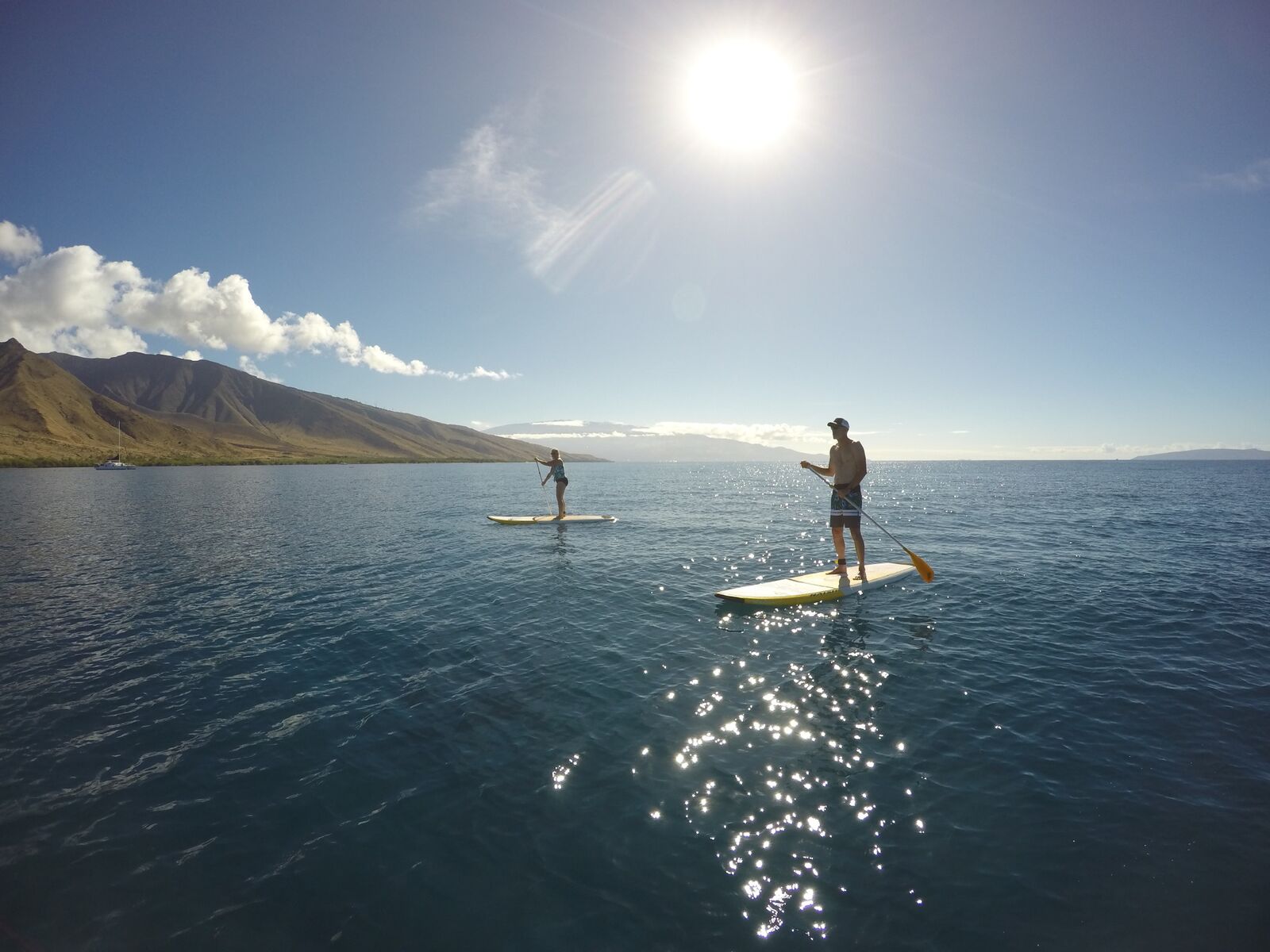 We got to shore and Curtis stowed the paddles and boards and bid us farewell. Of course, we had to grab a sandwich and some pastries at Leoda's, a super choice for breakfast or lunch.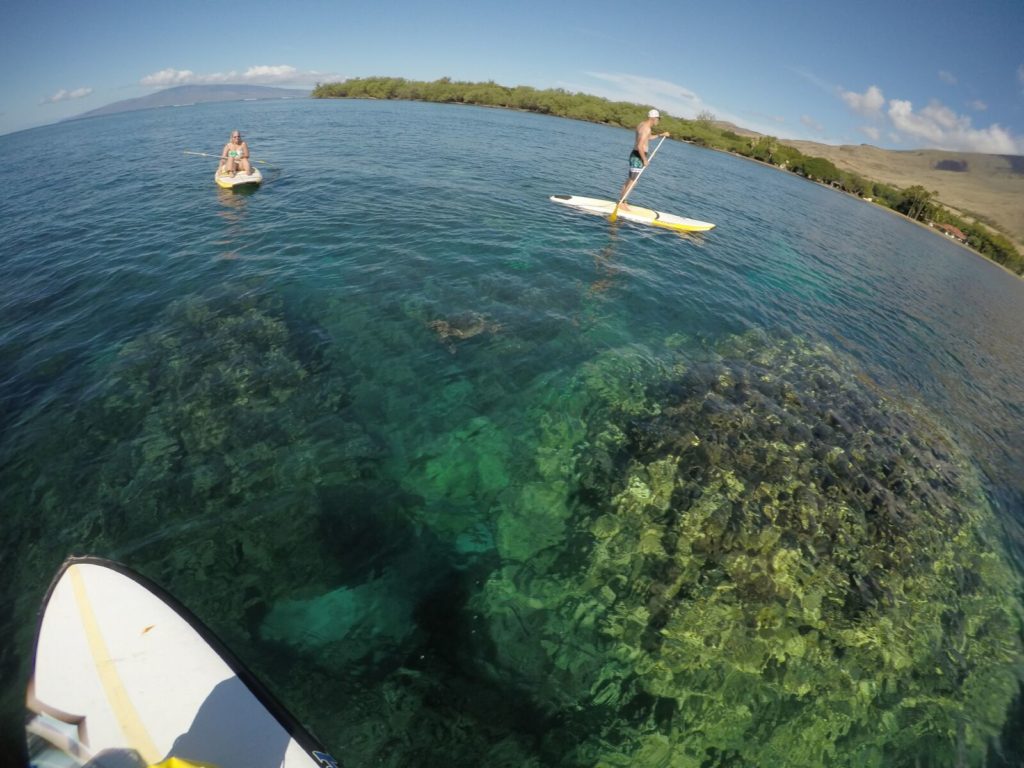 This was another great tour and we were blessed to have Curtis again as our guide. We would highly recommend Hawaiian Paddle Sports Stand Up Paddleboarding tour to anyone. "
*This post was written by Don King
+++
Check out this great video by Hawaii Paddle Sports.  With Whale Season upon us, you might just see one while you are stand up paddling!