One of Hapa Girl's favorite snack is mochi. Good thing one of their teachers in school taught them how to make mochi the easy way. Â It can be done using a microwave! Â We thought it would be nice to share the recipe to A Maui Blog readers, complete with photos. Â Here it goes:
INGREDIENTS:Â 2 cups water ;Â 1 cup sugar;Â 2 cups mochiko flour; PAM; Potato starch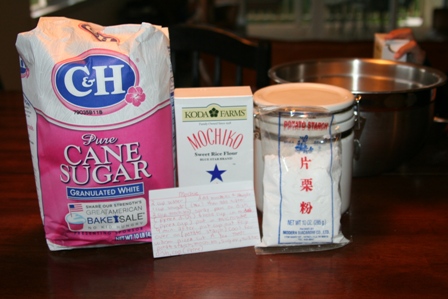 Put mochiko and sugar together in a mixing bowl. Mix. Add water. Mix thoroughly.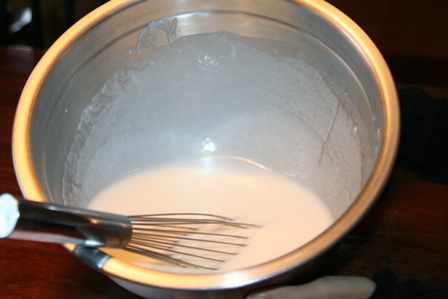 Spray PAM on dish (pyrex dish). Â Hold down cup in the middle while pouring.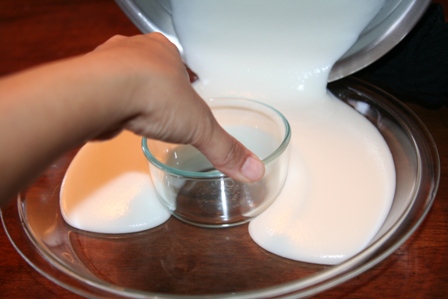 Put in microwave for 9 minutes.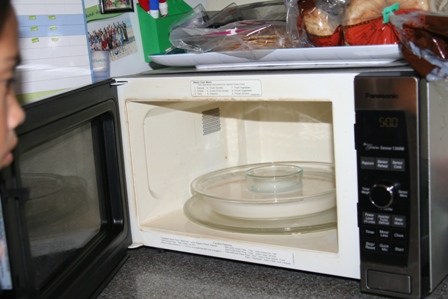 In the meantime, spread some potato starch on a wax paper.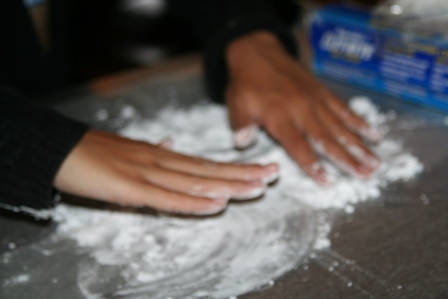 When 9 minutes is over, take the dish out of microwave. Cool off. Â Loosen the sides. Take the cup in the middle out first. Then cut in small rectangular shape.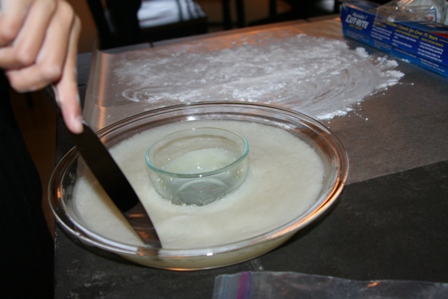 Roll the cut pieces in the potato starch. Enjoy!
Now, this is the easy way and obviously the non-traditional way of making mochi. For a traditional way, check out this link.
The microwave mochi works for us right now. Â For more Works For Me Wednesday tips and sharing, visit Kristen at "We Are That Family" 🙂