Everyone is welcome to join us for Maui Small Business Week to learn and apply something new to your business! This first time event on Maui begins next week May 12th – 16th out at Makena Golf Resort in Kihei, Maui. This special business educational and networking opportunity has been planned Maui Business Brainstormers who have been filling an unmet need in Maui County with NO COST business education and networking opportunities since 2012.
Two Workshops or Seminars are scheduled each day throughout the week. With this format, anyone interested in a topic can fit at least one session into their schedule. These guys are Brilliant! (#MBB)
Never before have they put together an event like the Maui Small Business Week. Our business community is so fortunate to reap the rewards from this training and camaraderie. MBB cares about event quality and have invited an impressive list of high quality guest speakers. These experts are graciously donating their time and sharing their knowledge with us in hopes that our community can apply the information to our real life business experiences and eventually grow and prosper.
The momentum of planning and preparation continues to build, attracting attendees to collaborate with private organization and local government. It seems like everyone wants to play a part in this historic event!
This is Maui County's opportunity to network, grow small businesses, create 21st century jobs and increase Hawaii's global competitiveness.We want to use education to strengthen Maui's economy and future employment opportunities and also bring some spark and energy into our hearts and minds. We want YOU to play a part this week as well!
How can you get involved? You can sign up for a seminar or workshop scheduled any day of the week but you must RSVP online to reserve a seat. (http://www.mauibusinessweek.org/). Starting Monday, May 12th – May 16th there will be 2 educational sessions each day, one morning and one afternoon session. (FYI: You don't have to sign up for both classes on the same day.) On Friday a sponsored party will culminate the close of small business week and salute the hard working business owners. ALL attendees are encouraged to celebrate with us.
To complete your online RSVP: If you are a MBB member: Go directly to this link and chose your session dates and times.
If you are not a member you'll need to make one stop. Go to: Maui Business Brainstormers (MBB) Meetup page and sign up for a FREE membership. You'll have access to this and other events throughout the year. It's a breeze to sign up. It only requires only email address, password and respond 3 easy questions for your membership profile. Mahalo!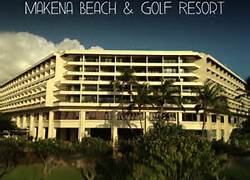 Where: Makena Beach & Golf Resort
 When: May 12th – May16th (Mon – Fri)
 What: MAUI SMALL BUSINESS WEEK –
 FREE admission   (RSVP is a must) 
 Click here for full class schedule:
FYI – All class times differ slightly so be sure to take note. Classes subject to change, check your reservation for current details and other announcements. http://www.mauibusinessweek.org/
We'll see you there!
About Guest Blogger: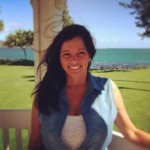 Nicole Fisher is a Social Media Consultant and Trainer at Skywriting by…nico. She is an energetic entrepreneur with over 20 years of experience. She is passionate about taking businesses from good to great through various marketing arenas. She has a drive for success that motivates others to get on board with new technology. People say that she has a way of making complicated things, uncomplicated. Her excitement for life on Maui and her small family keeps her engaged, grateful and happy.
You often hear her say "I love my job!" and she proves it daily with her great attitude and a willingness to help EVERYONE!
You can reach her at: www.Skywritingbynico.com or Nico@Skywritingbynico.com