It is Memorial Day Weekend and most of us are thankful for the so-called "three day weekend", with Monday being the Memorial Day Holiday.
How do you spend this long weekend? Do your family go on vacation out of town? Do you gather with your family, neighbors, and friends for backyard barbecue?
Here on Maui, there are some unique ways we celebrate the Memorial Day weekend.  I thought I'd share with you how I spent my Memorial Day weekend by highlighting some of them here on A Maui Blog.   You'd get a glimpse of how we do it the Hawaiian Way, or what I call "Maui Style" 🙂
Friday, May 25: BLOSSOMS FOR THE BRAVE
Blossoms for the Brave is a wonderful time of community lei making held annually in the front lawn of the County of Maui Building. It is a remarkable annual community gathering co-hosted by Kaunoa Senior Services, the Department of Housing and Human Concerns and the Office of Mayor, currently Mayor Alan Arakawa. The leis made at this gathering are placed on veterans' graves on Memorial Day at the Maui Veterans Cemetery in Makawao. This is honoring our "Braves" the Hawaiian way.  More photos from the Blossoms For The Brave event are uploaded on A Maui Blog Facebook Page, County of Maui Facebook Page. Photo Credits on Two of the photos on the collage (Makawao Cemetary and Heart Lei) goes to Carol Simpson Vanhorn.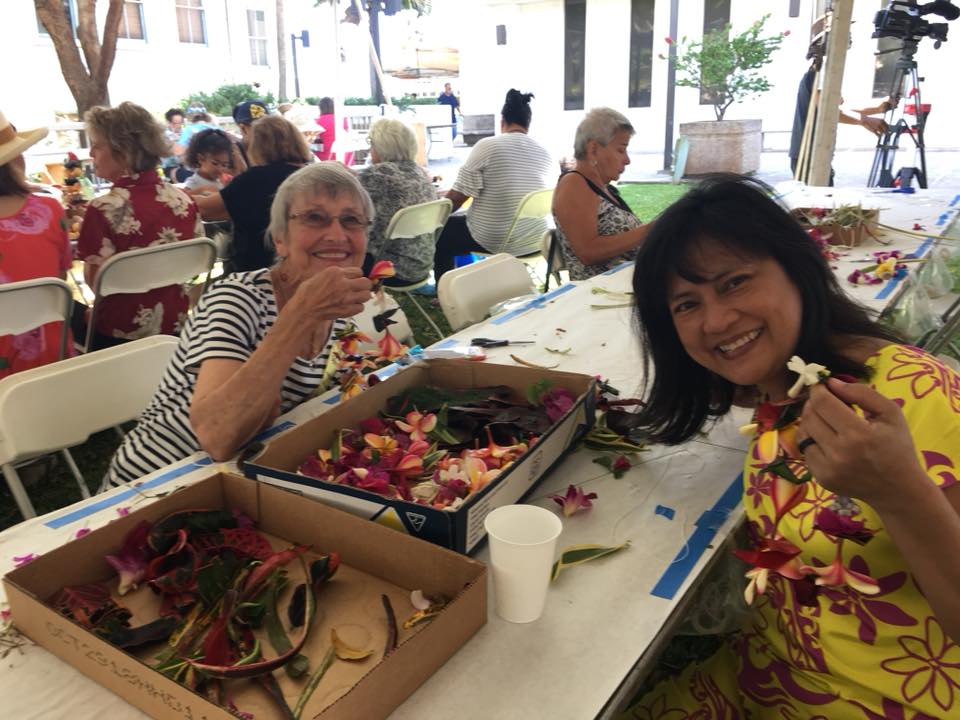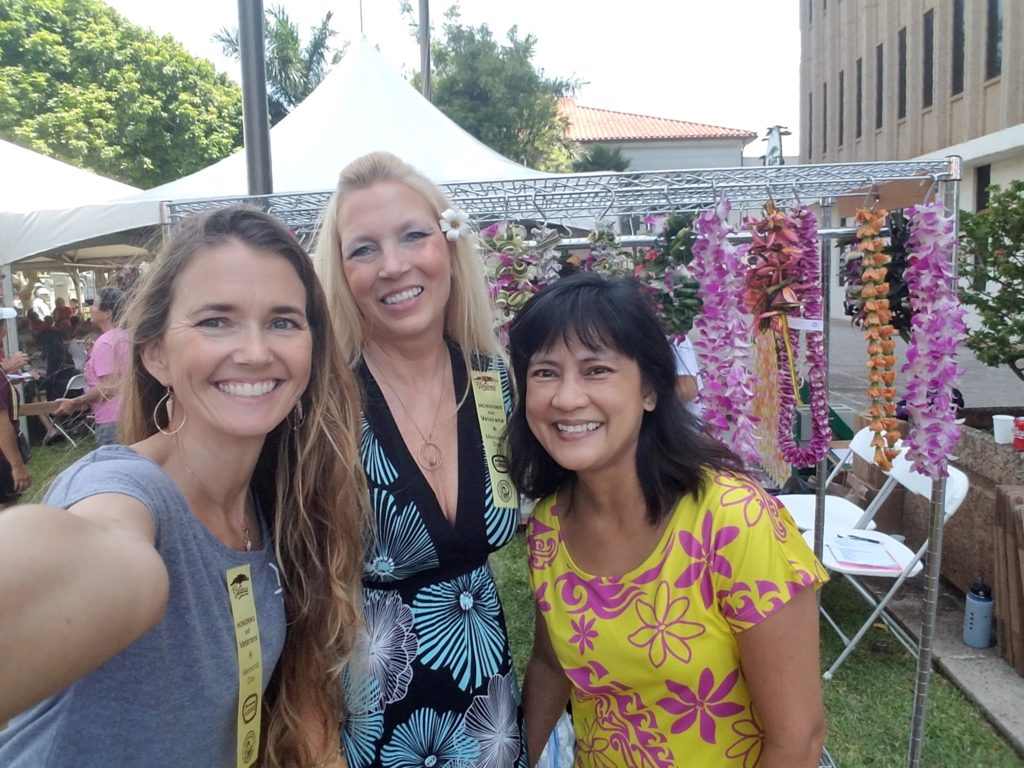 FB Live Video via Wailea Realty Corp.

* * * * *
Saturday, May 26 – GRADUATIONS
Coinciding with the Memorial Day Weekend are Graduations. Graduations in Hawaii are fun! For the sake of brevity, let me focus on High School graduations on Maui.
A few years back, my friend Atty. Alfredo Evangelista wrote fun blog post about graduation on Maui. You can read it here. And more about Graduation Hawaiian Style on this article talking about Graduation Leis.
I was privileged to attend two graduation events this year, one at Kihei Charter School for the graduation of our dear friend Kayla (my daughter's hanai sister), and the other at Seabury High School for Isabella and Zoe's graduation.
My friend Tom Tezak who is also my boss and broker/owner at Wailea Realty Corp. posted on Instagram about High School graduation on Maui as he also shared about his daughter's graduation. I am happy to share these with you, for you to get a glimpse of the wonderful celebration we have here on graduations. Many of the schools wear the traditional toga but Seabury High School has their own tradition. Read more on the caption of this post:
* * * * * * *
Sunday, May 27 – GRADUATION PARTIES
On Sunday we attended a beautiful graduation party of our friend Hailey who graduated from Baldwin High School. Graduation parties here are huge. It is a testimony of the "ohana" celebrating "milestones" on their children's lives. I love it! I love it that we celebrate graduation is a big way here on Maui (as I was told that a huge graduation celebration is not typical in the mainland – it is something unique in Hawaii).
I am pretty sure there are many graduation parties that were scheduled on this Memorial Day weekend. When my kids graduated from High School, we sure scheduled their parties on Memorial Weekend.
* * * * * * *
Monday, May 28 – MEMORIAL DAY REMEMBERING AND HONORING THE BRAVES
A Grateful Memorial Day to All …