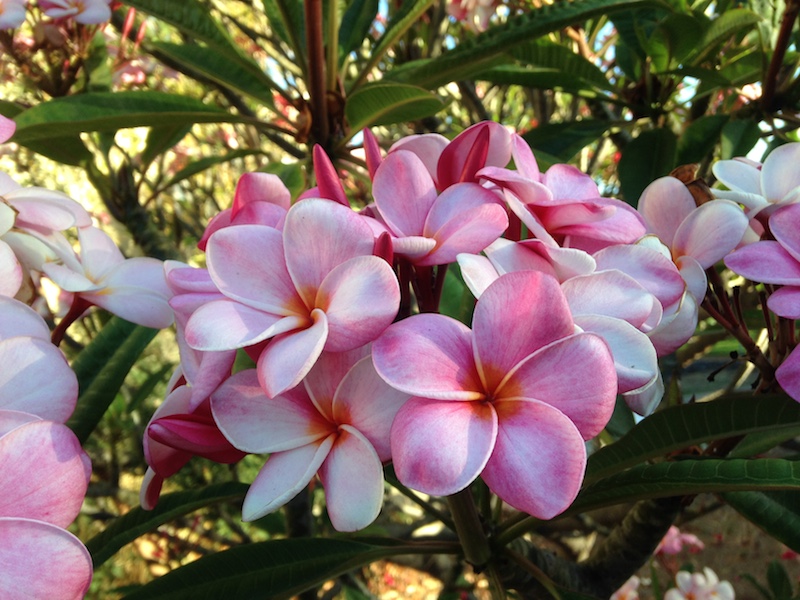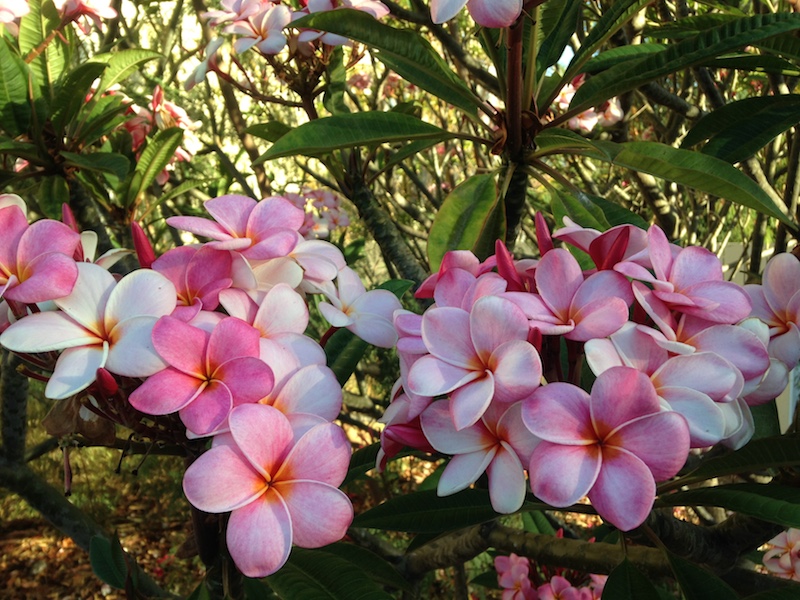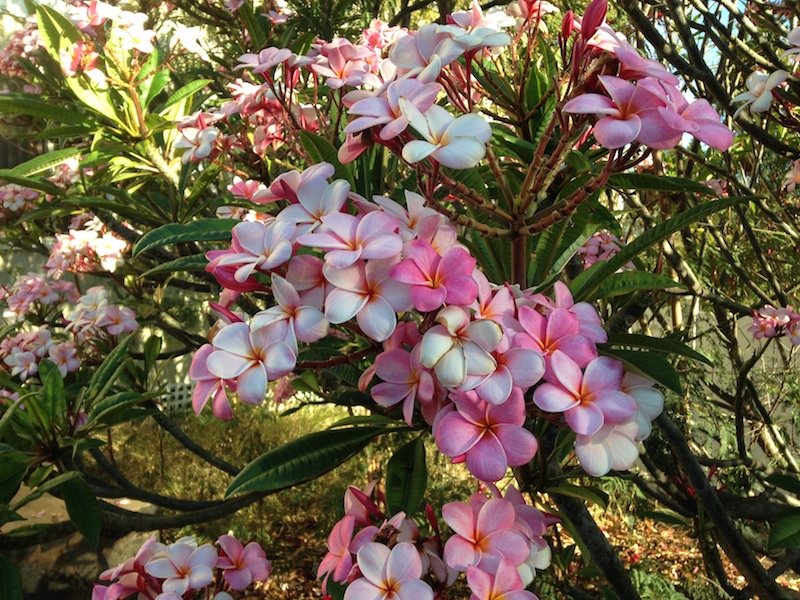 This plumeria tree is found on our neighbor's side yard, across the street from us.  The tree is in full bloom – it's a beautiful sight!  Each bunch of plumerias are like a natural wedding bouquet – it seems beautifully arranged but it wasn't manually arranged. It's nature's arrangement.  All the photos were taken using my old IPhone 5, the cheaper iPhone, and yet it still captured the pretty pink plumerias' beauty. No filters, unretouched, raw beauty at it's best. Now I only wish we can capture and post the fragrance too.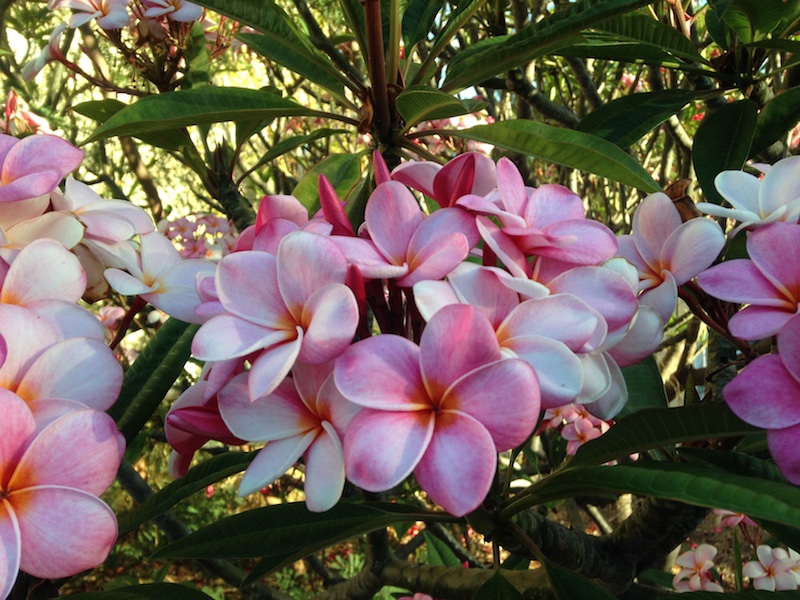 We have an "joke" in the house, about me posting too much plumerias, or to many plumeria flowers photos on my Facebook Profile, that my husband unfriended me on Facebook because of it. He just couldn't stand all the plumeria photos inundating his Facebook feed.  I know my husband pretty well, so instead of being offended or sad that he unfriended me, we just laugh about it.  "Too much plumerias" – that was our inside joke. But as for the blog, you don't mind me posting too much plumerias, do you? 🙂
Yes, this is one of the many benefits of living on Maui:  early morning peaceful walk to enjoy the ocean and beautiful blooms all around. In case you missed my post on Deep Red Plumerias – those were taken during my walk too.
A hui hou!