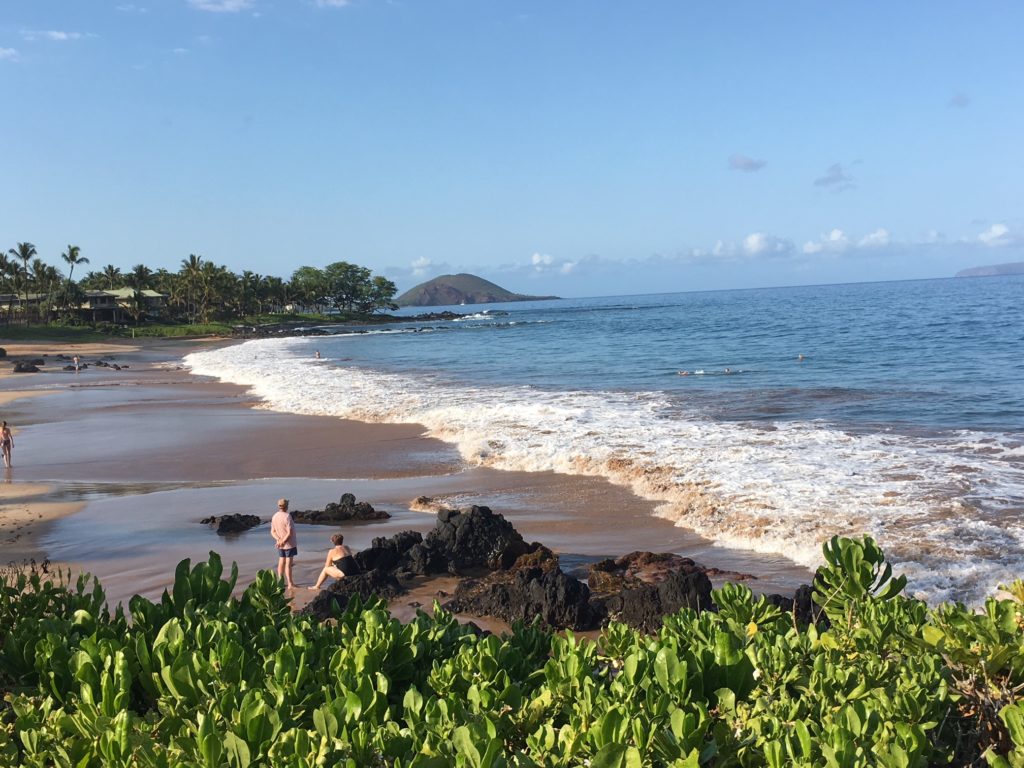 Aloha A Maui Blog Friends!  Today I am going to share an excerpt from the book that I am writing about Maui.  I have a whole Chapter about Safety Tips and there are just some of them. I may share the rest of the list later, but I am excited to share with you some of these now. Have fun on your vacation and be safe:
Don't turn your back to the ocean. When I gave this safety tip on one of my safety posts at our "Visit Live Love Maui Facebook Group", a reader asked "What do you mean? How am I supposed to go back to the shore?". The reader's question is a hint that many tourists who are not familiar with the dangers of the ocean are naive about it. My answer to the reader was "Walk sideways and be aware, or swim back". While walking the shoreline or standing there watching, you never know when a strong wave might sneak up on you. It can knock you off and can hurt your neck or back, or in other places like Nakalele Blow Hole, you might get knocked off into the ocean and get sucked far away. You really don't want your fun Maui vacation become a tragedy for you and your family.
Don't swim in the murky water especially after the rain. This is the condition when "shark attacks" usually happens. Also stay out of the water at dawn, dusk, and night, when some species of sharks may move inshore to feed. But be aware that tiger sharks are known to bite people at all times of the day.
Check the weather report before hiking.  Avoid the danger of flash floods by not hiking where rain is in the forecast. Never attempt to cross a flooded stream.   Keep on the designated paths to prevent getting lost and stranded. It is important to stay on the marked paths at all times; when hiking, bring water to drink, wear a good footwear, and put on mosquito repellents.
Don't leave your car with all your valuables inside. Maui has relatively a low crime rate but I hear stories of families losing all their pieces of baggage because they left them in the car, on the parking lot at Costco (or other grocery stores) because they decided to story by the grocery store from the airport on their way to their hotel.  If you must stop and buy something, make sure one of you stays in the car.
Uber is your friend – Don't drink and drive. You are on vacation and we understand that some of you would like to "drink and be merry". That is fine. That is great.  But here is a friendly reminder: Don't drink and drive! I can't tell you enough how important this is.  Sure you may think that in your hometown you can drive even if you had some drinks … but remember, you are not familiar with the roads here and the way people drive (many drives slow – we are laid back; but then when you are driving on  The Road To Hana, you have to pull over for the locals who are driving faster than you because they  familiar with the road and you are not.) Do your self and your family a  favor – when you "partied",  just take an UBER  going back to your hotel or condo.  Avoiding vehicular accident during your vacation is worth paying the Uber Driver.
Read also this previous post about Safety Tips For Your Maui Vacation (with videos):  Be Safe on Maui, for Visitors and Locals Too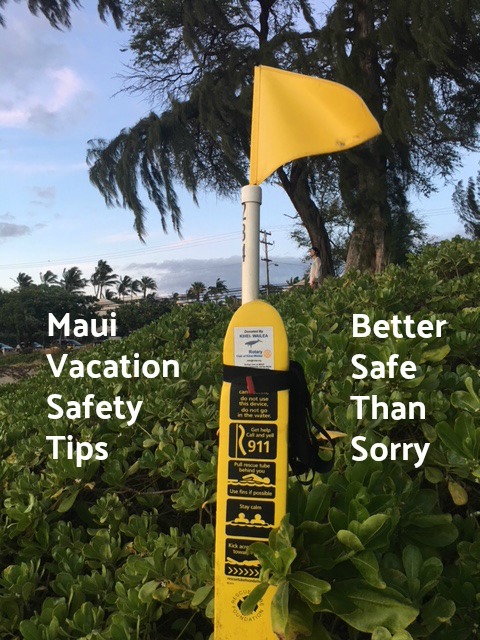 I encourage you to share this post with your family and friends, especially those visiting Maui. This simple post can save lives or can make a difference between a happy vacation and a bummer one.  As always,  live aloha and a hui hou!